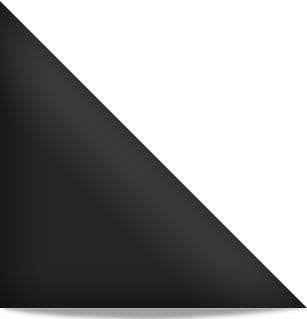 Deanna, Mia and I have known one another since we were all in grade school at The Mabuhay Gardens in San Francisco, California. I was lucky enough to get a chance to ask Deanna some questions about Frightwig re-grouping and playing out once again.. Enjoy the interview...
Deanna Mitchell:
Mia and I started Frightwig in 1982. We were Laverne and Shirley ĎGive us any chance, weíll take itÖí We just got out there and made a lot of noise at the beginning. We were inspired by the first wave of punkers in SF. We made it our lives and with a DIY spirit we made it happen. We worked hard at our craft, rounded up the right players and took it on the road. Frightwig is and was just as tough as the male bands. We dealt with a lot of sexism in town and on the road but that only made us stronger. We had a good sense of humor and we were fearless.
Punk Globe:
Tell us who the original members of the Frightwig were?
Deanna Mitchell:
The original members were Mia Levin and Tana R.I.P. and I.
Punk Globe:
Who is playing in Frightwig currently?
Deanna Mitchell:
Mia d'Bruzzi, Cecilia Kuhn, Rebecca Sevrin and Eric Drew Feldman and myself. We are now Super Frightwig. Frightwig has never been a better band. So far, we have played with Rachel Thoele the second drummer a couple of times. Lynn Perko Truell joined us in L.A. on drums. Lynn recorded ĎPhone SexyĒ with Rebecca and I. We look forward to having Susan Miller, Paula Frazer and Bambi Nonymous join us for a show or two.
Punk Globe:
Tell us about the releases that Frightwig have out?
Deanna Mitchell:
Cat Farm Faboo (1984; Subterranean Records)
Faster, Frightwig, Kill! Kill! (1986; Caroline Records)
Phonesexy EP (1990; Boner Records)
Teriyaki Asthma Volume III (compilation) (1990; C/Z Records)
Teriyaki Asthma Volumes I-V (compilation) (1992; C/Z Records)
Wild Women Never Die (compilation) (1993; Southern Records)
Punk Globe:
Did you tour a lot with Frightwig?
Deanna Mitchell:
Yes. I am the one who was in the band the whole time. We played many coast to coast tours. We toured Canada from the West coast as far as Winnipeg. We toured Europe twice. First European tour was opening for DOA, 23 shows in 28 days, six different countries. Last one was in Switzerland 6 shows.
Punk Globe:
Frightwig did a few shows with The Brotherhood Of Light and the late Brother Ed. I remember a show you played in Novato at a movie theater. Do you remember that?
Deanna Mitchell:
I do, but specifically I remember what a true artist Brother Ed was. He did his light show at many of our early shows. He was old school; he used oil on water and projected it. It was so cool. Really vivid and psychedelic, he had been doing these shows back in the 1960ís.
Punk Globe:
Tell us about some of your favorite Frightwig shows?
Deanna Mitchell:
Wow, there were so many great shows. In SF, we loved playing at The Mab and The On Broadway, but Iíd have to say our favorite shows were at The Farm. They were all ages and they let us do what we wanted. They let us set up our own shows and bring in out of town bands. And, we felt trusted and loved there. NYC it would have to be 8BC for the same reasons as The Farm. Specifically, in NYC The limelight Show for the release of John Waters movies on video (thatís a time warp). There was a staircase with inflatable pink pigs on either side of the staircase. It was a wild gay night. A Danceteria show in 1986 with the Butthole Surfers was a particularly very psychedelic experience. We had so much fun with The Buttholes. They were so playful and just as wild as we were. Some of it got almost out of controlÖ One of my favorite memories is playing in Amsterdam on the last night of the tour with DOA in 1985. The first show of the tour had been in Amsterdam also. We didnít have that many people at the first show. But, the last show was jam packed with a couple thousand people and with photographers jammed together lining the stage. It was a little overwhelming, but the energy was incredible.
Punk Globe:
In what year did Frightwig officially call it quits?
Deanna Mitchell:
We called it quits a few times. Last official time was 1994.
Punk Globe:
Tell us what you did after the band broke up?
Deanna Mitchell:
I had my son Zak in 1992. After trying to get the band back together in 1994 and that not working, I settled in and worked on being a good Mother. I loved having my baby and raising him. Bambi Nonymous and I started a booking agency, No A.B. Booking in 1995 and we worked on that for about 5 years. After that, I went to CCSF and got my paralegal certificate and worked in the legal field for several years. I now work for the SF Department Of Elections. I am a temp. and work about 4 months per election. I love my election work.
Punk Globe:
Is it true that you had some success with a song that you had written being used in a television commercial?
Deanna Mitchell:
Yes. Redd Kross covered my song Crazy World. Their version was sold to Mars candy bar for a TV commercial in Europe in 1996. It was one the biggest financial blessings in my life. After playing all of the years and being so broke, I didnít believe it till I received the first check. I was coming into a divorce working two jobs and broke as hell. It doesnít happen often in my rock world that musicians make any money. No matter how talented at their craft or how long they play.
Punk Globe:
In 2012 it was announced that Frightwig would play the SF Punk Reunion. Tell us how that happened?
Deanna Mitchell:
It started with Mia and I playing music together at the beginning of 2012 and reconnecting with Cecilia through the SF Punk Rock Reunion. Bob Clic asked us to play and it just started this fire in us. We asked Eric to play. We asked Susan Miller and Rebecca Sevrin if they wanted to play that show. They couldnít because of work commitments.
Punk Globe:
Who played that show?
Deanna Mitchell:
Lotís of the great first wave punk bands. We were honored to have been asked to play as we were the second wave, xo. The Avengers, The Offís Tribute, Vktms, The Mutants, The Lewd, Animal Things, and many more! It was a very special weekend. If you meant who in Frightwig played, it was myself, Mia, Cecilia, Eric and Rachel joined us for a couple of songs.
Deanna Mitchell:
Aw, thank you for that. We played at 2:00pm, and had played a last minute show the night before. So we were a little crispy. But, we were on this natural rock n roll high. It was so, so much fun. And, love was in the air on stage and in the audience! It was a blast we were totally happy!
Punk Globe:
What prompted your decision to play more shows after the reunion show?
Deanna Mitchell:
Iíve missed playing for a long time. The time was just finally right for us to gather. To play with this group of women and a man is something I never saw coming. And also to invite other past wigs to play a show together is healing for all of us. Itís cathartic.
Punk Globe:
When did Eric Feldman join the fold?
Deanna Mitchell:
We asked Eric to join us for the punk reunion show. We had such a good time playing together we asked him to join us. Eric brings a lot of musical talent to the table. We have a her/history together. Eric produced our second album, Faster Frightwig Kill, Kill! We also played with Snakefinger back in the day. Eric was in Snakefinger, they were so talented, we looked up to Snakefinger.
Punk Globe:
For readers who may not know who Eric is. Can you give us a brief history about him?
Deanna Mitchell:
Eric Drew Feldman started as a teen playing in high school bands. Then with Captain Beefheart, Fear, Snakefinger, The Residents, The Pixies, dEUS, Katell Keineg, Pere Ubu, Frank Black, The Polyphonic Spree, Tripping Daisy, Reid Paley, Charlotte Hatherley, Custard, PJHarvey and, Knife and Fork.
Punk Globe:
You have been getting a lot of support from Imperial Teen. Tell us about that?
Deanna Mitchell:
They are our old punk rock buddies. Lynn did a brief stint in the wig. They are just stand up loving people and we of course are digging it. Thank you Imperial Teen! Big Love!
Punk Globe:
Have you been seeing a lot of the old Frightwig fans at your shows? We have now played six shows in S.F. and two in L.A., yeah people are coming out! It is so heart filling to see our old friends and fans. Plus there is a new young girl contingent that I love!
Punk Globe:
Any recording plans for 2013?
Deanna Mitchell:
Yes, we have finished recording and mastering our new EP. We are currently working on the artwork. The EP is produced by Eric Drew Feldman and mixed by Gabriel Shepard. We recorded it at Hyde Street Studios. Thatís where we recorded our first two albums, so that felt like a touchstone. We are figuring out how to release it. We are in discussion with a couple of labels. With the new EP we revisit our beginnings by re-recording four of our previously released songs. A Manís Gotta Do, What A Manís Gotta Do, Big Bang, Crazy World and My Crotch Does Not Say Go. The fifth song is one that Mia and I wrote in the very early days of Frightwig, itís called Crawford. Itís about a few of our friends who died from drug and alcohol overdoses.. We did add a new verse for Sweet. If you were there, back in the day you know these people. It is an homage to our punk rock SF roots. Weíve just released the video. Itís a DIY video. Shot in about an hour at our rehearsal studio. Shot by Pow Zine, he had one camera and one I-Pad. Pow also did all of the editing and production. Itís pretty gritty, but so are we.
Punk Globe:
Is the band excited to be playing the Punk Homecoming Show 2013 in September
Deanna Mitchell:
Indeed we are. And, we have some big surprises up our sleeves.
Punk Globe:
Any other shows or tours planned for 2013?
Deanna Mitchell:
We play in Austin on October 25th at the MeowCon. It is a womenís conference and we have been asked to play a showcase. We also have our own panel at the conference under the Impact heading. We are being interviewed by Jeanne Fury the NYC music critic. We are really looking forward to this womenís conference to re-connect and meet new women in the music business.
Punk Globe:
Describe yourself in three words?
Deanna Mitchell:
Tenacious Obstinate Loving
Punk Globe:
Any last words of wisdom that you would like to give to Punk Globe readers?
Deanna Mitchell:
Just know; you donít know much. Live a life of love and empathy and always remember to smash the patriarchy, whenever possible.
#SmashThePatriarchy