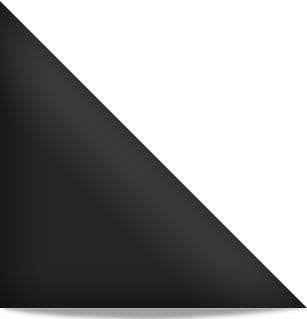 Well educated in punk, Dave Faulkner has crafted his unique brand of power-pop in his platinum selling band, Hoodoo Gurus. Getting his start in '77 punk with his band the Victims, Dave has been there and done everything!
Dave Faulkner:
I have to give a long answer because this question almost demands an essay on The Evolution Of Punk.
The term Punk Rock was being used among rock critics in the U.S. in the very-early '70s, long before Malcolm McClaren and the Sex Pistols were even a glint in the music world's eye. The term was first applied to the garage bands and one-hit wonders that sprung up in the mid-60s in America and elsewhere, mostly inspired by the raw R&B-inspired rock that came to the fore as part of the so-called British Invasion (after The Beatles "conquered" America and other groups followed). That explosion of music was first documented by Lenny Kaye (who later played guitar with Patti Smith) on a double-vinyl album in 1972 called 'Nuggets: Original Artyfacts From The First Psychedelic Era 1965-1968'. It featured everything from pure-Beatles-inspired pop ('Lies' by The Knickerbockers) to over-the-top-psychedelic rave-ups ('You're Gonna Miss Me' by The Thirteenth Floor Elevators).
The reason I'm bringing this up is that Punk Rock to me has always been a very broad category but at its essence it is high-energy, economical songs - sometimes poppy, sometimes trippy, sometimes primitive but never pretentious: it's immediate and in-your-face even when it's slow or sombre. What most people think of when you say Punk is the Sex Pistols but it goes back much further than that.
The Stooges and the MC5 continued the American punk tradition and later the New York Dolls and even Alice Cooper were being described as punk (though mainly it was a term applied to 60s garage bands). Malcolm McClaren's main interest was fashion and he had a clothing store in London called 'Let It Rock' specializing in 1950s music-inspired clothing which later became 'Live Fast, Die Young'. McClaren went to live in NYC in 1975 and while he was there he took over management of the New York Dolls, a brilliant group who, sadly, were on their last legs. Johnny Thunders and Jerry Nolan (guitarist and drummer) had recently quit and the band had failed to find success with their two brilliant albums. In an attempt to raise their profile, McClaren tried to inject some controversy into the band's image by making them dress in matching red leather outfits, declaring they were communists (how outrageous!) they also performed using the hammer and sickle flag of the Soviet Union as a backdrop. Nobody paid any attention to these desperate shenanigans and the band broke up shortly afterwards.
While he was in New York, McClaren had caught wind of the CBGBs scene and took note of the term "Punk Rock" that was being bandied about by critics when writing about current bands like The Dictators, The Ramones and others. At this time Johnny Thunders and Jerry Nolan were in The Heartbreakers (not Tom Petty's band) with Richard Hell on bass, who'd previously been with legendary CBGBs pioneers Television. At one gig Richard wore a ripped T-shirt held together by safety pins with the words "Please kill me" scrawled on it (which is the title of a must-read book about the NYC punk scene). One of Richard's new songs at the time was 'Blank Generation' which became an anthem of sorts and was later a term used for members of the '70s punk movement.
Malcolm saw all of this and hightailed it back to London with his new (stolen) fashion statement: ripped clothes adorned with safety pins and confronting slogans and images, all tied together with a "new" marketing brand - Punk Rock! He immediately changed the name of his clothing shop 'Live Fast, Die Young' to 'Sex' and he added bondage gear and other "outrageous" trimmings to create his new "Punk" fashions. All he needed now was a band to help him sell his fashion trend to the public. Luckily for him, a few snotty teenagers who loved Bowie, Roxy Music and Mark Bolan used to hang around his shop and eventually he coaxed a few of them into becoming the Sex Pistols.
So, in answer to your question, to me Power Pop and Punk are incredibly closely-related. The Ramones, let's face it, are the single most-important band in the history of 70s Punk from a musical perspective (the Pistols and others are more notorious). The Sex Pistols and The Clash all copied The Ramones because they showed everyone how to play cool music without relying on unnecessary "musicianship" (overly-technical playing). For a bunch of amateurs and "wanna-be"s that was a revelation. Plus, The Ramones were funny. Their irreverent attitude and so-dumb-they're-smart lyrics were just as important to everything that followed as was their invention of buzzsaw guitar riffing and simple, slamming chords and rhythm patterns.
The Ramones were inspired by the Beach Boys, The Dictators, The New York Dolls and even the Bay City Rollers (forgotten teen-idol bubblegum band from Scotland). The Ramones songs were filled with pop melodies but married to an aggressive sound. sound.
That's Punk Rock to me.
Punk Globe:
Being the front man in two of Australia's highest regarded bands ('The Victims' and 'Hoodoo Gurus'), how would you like to be remembered? Which band is, in 2012, a better representation of yourself?
Dave Faulkner:
I'm proud of both bands but obviously I've devoted my life, pretty much, to the Gurus. Everything about the Gurus is better to me: I've written better songs, I sing and play better and as a body of work its more significant.
Dave Faulkner:
Yep, The Ramones were crucial to me. By the way, I like the British punk bands too - The Damned, The Clash, The Pistols and let's not forget The Buzzcocks! But The Ramones were true originals. I formed The Victims and started exploring where all this music came from and that led me to the Dolls, The Stooges, The Velvet Underground, The Yardbirds, The Sonics and a million more: every artist always leads you in turn towards dozens of others that have influenced them. I'm still trying to discover as much as I can about other people's music - every different type there is.
Another important influence I have to mention is my elder brother, Greg. He's eight years older than me and he left school early - this was back in the 1960s. Greg got a job and with the money he made he bought lots of singles and albums. So as a kid I was saturated in the music of The Beatles, The Stones, The Kinks, The Easybeats etc. That's why I related so well to The Ramones (and still do).
Punk Globe:
How did Hoodoo Gurus refrain from an over-produced sound? You were one of the few 80's bands that did not have to 'sell out.' Was there outside pressure to not stay true to your sound?
Dave Faulkner:
Well, we almost "sold out" around the time of our third album, 'Blow Your Cool'. We weren't trying to do that consciously but we got a bit caught up in being pop stars for a minute and I think that record suffered. It's our most "80s-ish" sounding record (complete will Phil Collins-style gated snare drum sounds on occasion). It's the only album I really wish we could do again.
Punk Globe:
Whom have you collaborated with that, as a kid, you never thought you would?
Dave Faulkner:
I haven't done much collaboration - and certainly not with any of my childhood heroes. I've always been chuffed to become closely acquainted with some of my later idols: Cyril Jordan from The Flamin'; Groovies and all of The Fleshtones. I'm also very proud that some of the music legends I admire also like our music - for example Pete Townsend and Iggy Pop have both spoken warmly of the band when we've met them (Townsend is a fan of 'Bittersweet', for example). That stuff is always a bit surreal.
Punk Globe:
Can you tell us about the new Hoodoo Gurus and Victim releases?
Dave Faulkner:
The Victims have just come out in Japan on a Punk specialty label called 1977 Records. The band only recorded one two-song single and a five-track E.P. (both as very limited edition 7" vinyl records at the time). The new CD (and limited edition vinyl album) includes all those songs plus one extra song from the first single recording session, plus a whole lot of never-before-released songs from a rough rehearsal demo. tape.
Hoodoo Gurus have been releasing records for 30 years (!) so to celebrate that landmark we've released a career-spanning singles compilation, 'Gold Watch: 20 Golden Greats'. It contains all of our important singles plus one new one. We couldn't fit every single on to one CD but the crucial ones are all there.
Punk Globe:
Do you believe, without conquering America a band can "make it?" Have you "made it?"
Dave Faulkner:
We conquered America in a minor way - we toured there for nearly every album and always enjoyed great support there but in the U.S. we are an "underground" band as we are elsewhere in the world. We were lucky enough to have actual hit singles in Australia and as a result we've made a lot of money touring there throughout our career. In that sense we've "made it" - none of us have had day jobs (yet) but we'll never be inducted into the Rock And Roll Hall Of Fame in Cleveland (not that it matters). We WERE inducted into the Australian equivalent (the ARIA Hall Of Fame).
Punk Globe:
What would you say your biggest inspiration is?
Dave Faulkner:
Three things: music, music and more music. All else follows a long way behind - though I like the Arts in general with Film and Painting both being dear to my heart.
Dave Faulkner:
Well, a lot more music, I hope. I think I should finally get around to doing a solo album. I've never felt it was necessary because the Gurus has been so all-encompassing for me but I'm starting to wonder what other sides of my writing I could explore that don't suit the Gurus. I also have had a long-held desire to write some sort of Musical Theatre pieces. I like old (and some new) musicals and the challenge of writing a set of songs to tell a story and portray the thoughts etc. of different characters is something I'd like to try. I may find I'm not capable of it and will embarrass myself but it's something I've always wanted to try. It would certainly be putting myself way out of my comfort zone.
Punk Globe:
Thanks so much for the time, what advice could you give the readers out there?
Dave Faulkner:
Get out of YOUR musical comfort zone: there's too much great music out there to limit yourself to only one type. Don't let trivialities like when, where, or how it was played or recorded prevent you from opening up to the creativity that every musician is trying to communicate to you.