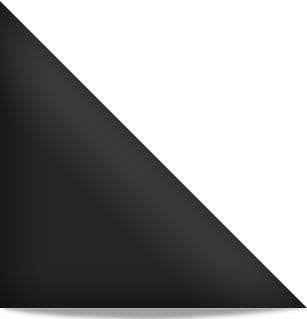 Italy's Lacuna Coil has been blazing a new trail in the genre of metal music since their inception in 1994. Their unique blend of hard rock with hints of electro has made them one of the most popular international metal touring acts of this generation. With total album sales surpassing two million, Lacuna Coil knew fans from around the world would have high expectations for their new release, "Dark Adrenaline". Lacuna Coil is now on the Gigantour with metal heavyweights Megadeth, Motorhead, and Volbeat. I had a chance to speak with guitarist Cristiano Migliore last Thursday to talk about the new album and the groups touring plans.
CRISTIANO MILIORE:
We thought about it for a while when we were still recording. Because the material was more obscure and heavier we wanted to have a title that would reflect this music. I think that when we found this, it was the title that fit the music the best.
Punk Globe:
How long did it take to record the entire album with demoing and all the other extra processes involved?
CRISTIANO MILIORE:
It took quite a few months. We started once we came back from the last European tour in mid-October 2010. We started collecting ideas pretty much right away. We entered the studio at the end of March, early April 2011 for recording sessions. We did a lot of recording in Italy except Cristina and Marco are based in LA to finish vocals. Then of course everything went to mixing. I think we finished everything around the beginning of August 2011. It took a few months because we wanted it to be awesome. We took our time and we are very picky about our songs.
CRISTIANO MILIORE:
This was actually the second time. We recorded our previous album, "Shallow Life", with Don and it was great working with him. We know he's a big name and he's worked with great bands and when you go into the studio with someone like that you never know what's going to happen. You never know if it's going to be a process that won't sound like yourself. Don is totally the opposite. He actually really understands what the band is all about and what the music is all about. He tries to help you and listens to the demos. He never pushes you to do something you don't want and that's great. I think that's what a real producer should be. That's why we decided to work with him again. He also tries to keep a very relaxed atmosphere in the studio while you're recording which is great because you have a lot of pressure in the studio.
Punk Globe:
I can definitely tell there is a difference between "Shallow Life" and "Dark Adrenaline". I would say "Dark Adrenaline" is a little heavier than "Shallow Life" which has a more alternative style even though it's not an alternative record by any means.
CRISTIANO MILIORE:
I totally agree with you. When we wrote the songs for "Shallow Life" we trying to experiment a little more than we usually do. Everybody from the band came and brought stuff to the table and we had many different ideas we wanted to try and explore. I think that's why "Shallow Life" is a more diverse album. There are things on that album that aren't typically "metal" but it's an album that we needed to do to get to where we are today with "Dark Adrenaline". "Dark Adrenaline" is a combination of everything that is great about our previous albums. We didn't sit down and plan how the songs would be darker and heavier, it just happened that way. Some of us in the band went through some tough times, nothing major, just stuff that typically happens in life and I guess that actually helped the way we wrote the songs.
Punk Globe:
Lacuna Coil is currently on Gigantour with Megadeth, Motorhead, and Volbeat. When you perform in Chicago on February 10th, the group will be doing an acoustic set after your performance on Gigantour at a different venue. I've seen the band plans to do this in a couple cities. Why did all of you decide to do an extra show on certain evenings?
CRISTIANO MILIORE:
The acoustic shows are basically a different set. A set on Gigantour or one of our normal sets are quite a different thing. When we do the acoustic sets, we completely rearrange the songs. It's a fun thing to do because we are usually playing smaller clubs when we do the acoustic sets which makes the experience much more intimate with our fans that show up. It's a nice thing to do for a change. We started doing this kind of thing when radio stations wanted us to play something and not just do an interview. So, we rearranged a couple of songs acoustically so we can go in with two guitars and two vocalists. Bringing the whole band into a studio with drums and equipment is not really an option. It's very nice and people really like it so when we have that chance we are just going to do it.
CRISTIANO MILIORE:
Yes, it will be an acoustic set. It's a different thing because we'll be bringing in two guitars and two vocalists and people actually sometimes contact us and say, "I heard your song acoustically on the radio and it's different. The acoustic version is nice and I didn't know the group could do something like that."
Punk Globe:
What are Lacuna Coil's plans for after the Gigantour?
CRISTIANO MILIORE:
Right now we are working on several different things. We will be going back to Italy for about three weeks. We will then be going to South America with Hatebreed and Lamb of God and we'll be there for about nine days and then we'll come back to the states for a full headlining tour that will last until the end of May. Then we'll go back to Europe for some festivals and probably a European tour in the fall.