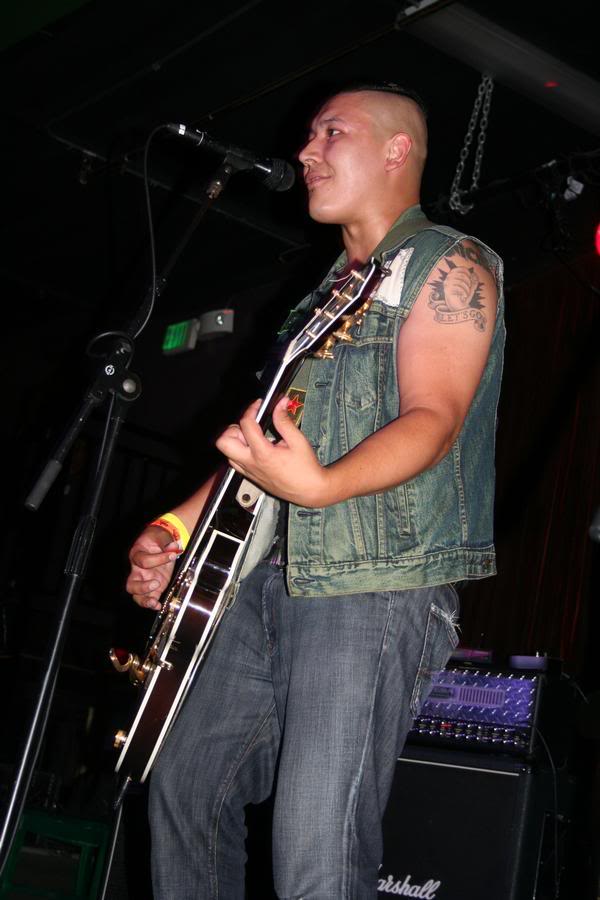 Christian

Punk Globe: Any major tours news coming up for you guys anytime soon?

Christian: We just finished a 3 week West Coast tour, but we definitely want to get back on the road soon! Especially with our album coming out in a coupled of days.

Punk Globe: Also,how does growing up in the places you did inspire your music?

Christian: Broken homes, gang life, violence at home or on the streets will definitely inspire and shape the music, but you also go to look at the positive in this.
It's that old saying of what doesn't kill you makes you stronger, to me it only made me stronger as a person and it helps that I'm street wise.

Punk Globe: What's your favorite song on the album,which one would you recommend people check out

Christian: I would have to say all of them. I honestly can't decide on one. Maybe I'm too close to it. I wrote them all from my heart and they all have a meaning to me. If I was pushed then I would have to say that "Lucy" is probably my favorite due to the fact that its very poetic. Add in that Matt Freeman (Rancid) was kind enough to fly down From Oakland to L.A. to be part of it, and then laid down some awesome vocals and that makes it that extra bit special to me.

Punk Globe: Anything you would like to say to Punk Globe readers?

Christian: Thank you for even considering in reading this interview and if you want to know more about Los Difuntos check out our Myspace and our music.


Punk Globe: Thanks SO much for your time!

Christian: Thank you!

http://www.myspace.com/losdifuntos

Interview by Kim Acrylic Punk Globe magazine 2008

Photo's By:
Johnny Indovine
Old HC Dude
Jimmy Jazz
Vinny