"Film will only become art when its materials are as inexpensive as pencil and paper." Jean Cocteau
Growing up in Brooklyn, photography was distant and mysterious to a young Chris Stein. At the time when transistors and TV with rabbit ears reigned, most things were "simply there but undefined" according to the future co-founder with Debbie Harry of the Punk Rock Band Blondie. Chris was surprised when he discovered that a guitar produced more notes than those made by its six strings. Playing around with a little Kodak camera, Chris managed a shot on a ghost ride to Coney Island. The pictures of a big, evil papeir-mache caterpillar and some mean-looking pirates excited the school-aged kid. But it was a magazine photo of a snow-lined street illuminated by an old-fashioned streetlamp that seduced him to take photography, "as time travel, of moments frozen and stilled, of windows into the past," says Chris in the introduction to his book, Me, Blondie, and the Advent of Punk published by Rizzoli New York.
Blondie Photo by: Danielle St. Laurent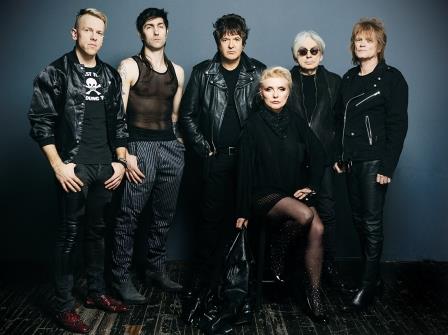 At eighteen he met another Brooklyn kid photographer Dennis McGuire who had apprenticed for Diane Arbus. Dennis along with another kid Joey Freeman hung on the periphery of the early Warhol Factory. Dennis got Chris into the habit of carrying around a camera and taking pictures that Chris thought would become something beyond the images themselves. The mid-sixties brought entry into the School of Visual Arts in New York, time as a hippie, then the seventies brought Chris back as a fine arts major. At the height of early conceptual art, Chris finding the idea dry, picked up the camera. According to the Film Noir directors who would say photography hits people between the eyes Chris seemed to understand the response of a photo comes out of emotion. "I had no idea that Chris was a voyeur,"- Debbie Harry.
Debbie Harry Photo by: Chris Stein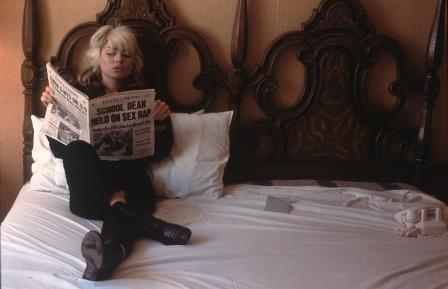 Blondie was a pioneer in the early American new wave and punk scenes of the mid-1970s. But before The Ramones, Television and Blondie, the Mercer Arts Center attached to the back of the Broadway Central Hotel in New York City became crucial in the development of early proto-punk. "Living in the lower East side and the art school thing, I checked out the New York Dolls, pals with Eric Emerson, The Magic Tramps, and the small scene of about one-thousand people made it easier at the time," says Chris. "My friendship with Eric led to my attending the first show of the girl group the Stillettoes and featured then-unknown Debbie Harry."
"I'd always been a fan of decay and dissolution, and here we were surrounded by decline on all sides. I often think this theme of beauty amid rubble is what maintains." Chris Stein
Blondie Photo by: Danielle St. Laurent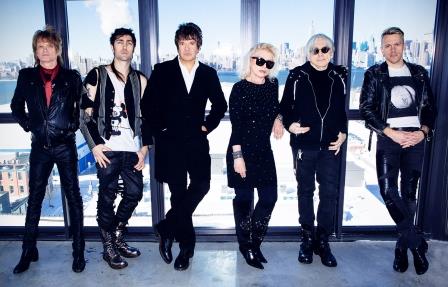 As an early pioneer band among their New Wave and Punk Rock counterparts, Blondie rose to fame and Chris' photography took backseat to what Rolling Stone called an eclectic mix of the Who and Phil Spector. According to Chris, Debbie's age was a factor in the band getting a record deal. "At thirty, Debbie was thought to be too old," Stein said. Proven wrong, the Grammy-nominated single "Call Me" spent six consecutive weeks at No. 1 in 1980 and No.1 on Billboard's year-end chart. Touring exposed Chris to the world and the snapshots lying in wait for a photographer to chase down as if personally from the sky. But in the world of Punk Rock, Chris didn't have to chase a thing. Photos came to him in the whole repertoire of his innermost universal theater. And now history in a form of photos revealing every detail in a blazing flash. Me, Blondie, and the Advent of Punk exposes everything exactly as it had been during the rebellious era of music and those who carried the dark, lonely nights into a panacea of great art. A picture is worth a thousand words.
https://www.facebook.com/Blondie/?fref=ts
https://youtu.be/StKVS0eI85I
https://youtu.be/KXewIR7Y7cc
https://youtu.be/WGU_4-5RaxU
Nikki Palomino's DAZED Radio Show presents Blondie's Chris Stein on Me, Blondie, and the Advent of Punk as part of Punk Rock & Rock Personalities Series with co-host Spencer Drate in the near future. DAZED will be the first Monday of every month 10pm EST/9pm CST/7pm PST/3am GMT on
http://www.whatever68radio.com/
Blondie Photo by Danielle St Laurent