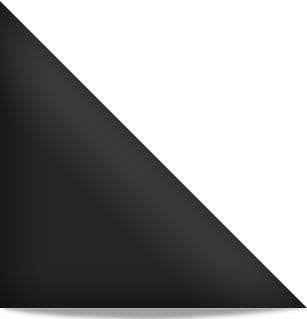 Cherry Vanilla:
That word hard has so many meanings. A lovely guy named Robert Hofler at Penthouse magazine called me that. Itís the title of an article he wrote about me around 1976 or so. I used it as the opening line in my song I Know How To Hook. I write for people who know how hard it can be, good and bad. I like the extremes of life. And if you chose that kind of roller-coaster life for yourself, itís going to be hard Ö but then again, itís going to be hard! I always feel like I have a penis, because I can feel myself getting an erection, even though Iím a female. I mean an erection is a rush. I get rushes all of the time, just walking down North Orange Grove Avenue, my favorite street in LA. I swear that when I walk down this one particular block of it, I hear Vangelisís Chung Ku from the China album loud and clear in my head. Itís like the canopy of Elm trees is playing it or something Ö like Iím in a cathedral filled with the music. And the lovely Hollywood 73-degree breezes and roses dipped in dappled sunlight and such Ö Iím hard, Iím erect, Iím rushing. If I can get in just a one-hour walk a day like that, Iím happy. But I still can relate to how hard life can be. Itís not like I ever became a spoiled brat. I gave up sex, but I still find life to be so sexy. And I hope my openness and honesty still rings true with all of the hard out there, both young and old. So, Iíll gladly take the title still, if they give it to me ÖThe Bard of the Hard! Why not?
Punk Globe:
In your book, Lick Me, we are introduced to a young Kathleen Dorritie. How did your childhood impact your career and inspire the transformation into Cherry Vanilla?
Cherry Vanilla:
Because of my motherís job at the Copacabana, I got to know Manhattan nightlife, show biz, that whole glamorous world. It was my dream world for all of my youth, my escape from the kind of narrow-view, lower class lifestyle everyone lived in Woodside, Queens. These days, the borough of Queens is filled with young artists, escaping from the huge rents in Manhattan, but back then it was strictly Podunk. But just knowing there was another world out there -- just across the bridge from where I lived -- that gave me the hope and the courage to dream of being a part of something one day, something phantasmagorical to my mind. But also in a way, being one of those oddball dreamer kids helped me to know that we all had to reach out to each other one day when we were old enough, through music, art, show biz, whatever, to reassure us all that we were not so weird and so alone as maybe we all felt as kids. It gave me the empathy, the determination, the direction, the dream. All I had to do was to grow up and fulfill it. And I always knew that would take both a lot of work and a lot of luck.
Punk Globe:
When you were a kid, you met Dean Martin, was that your first groupie experience?
Cherry Vanilla:
As far as I can remember, it was Ö although I already knew the actor Don Ameche even before that. But Mr. Ameche was more like a father figure, where as Dean Martin made my heart go pitter-patter, gave me what may have been my first real sexual rushes. I was only around seven, but when I met Dean Martin, I understood it all, the whole male/female, sexual attraction, erection-rush kind of thing. Nobody ever even had to explain the birds and the bees to me Ė and nobody ever did Ė I just instinctually knew that it was all about those magnetic forces and how they made you want to act upon them Ö to scratch the itch, so to speak. He was so gorgeous, so show biz, so much bigger than life. He had that aura, that vibratory rate of a star. And I knew, even at that tender age, that to be able to be so close to him, to exclusively occupy the space around him even for those few short moments, was a privilege and a blessing that had somehow been bestowed upon me. It made me feel that I could maybe manifest even more of my destiny, if I just envisioned it strongly enough, and if the gods were on my side. And I know for sure that it wet my appetite for more.
Punk Globe:
Wait- arenít you a big Perry Como fan?
Cherry Vanilla:
Totally. He sang Far Away Places, one of my favorite songs of all times. That was another vehicle for my dreams, that song. We had a wind-up clock back in Queens. It chimed on the hour and half-hour, and it played that tune. And it always took me away. I just recently caught a Patti Lupone show at 54 Below in New York and she did that song. And it brought tears to my eyes. I donít think I ever really heard anyone do it live before, at least not in the last fifty or sixty years. I was in town doing a guest reading in Scott Wittmanís Jukebox Jackie show (based on the writings of Warhol superstar Jackie Curtis). He put Pattiís show together too, and chose that song for her -- I would like to think from having read about it in Lick Me -- and it just blew me away to hear Patti sing it. Rock & roll is my first love, not Broadway, but man, that Patti Lupone, she sure can break your heart with her voice and delivery. And sheís such a doll of a person. Iíve known her for years, thanks to Scott and his partner, Marc Shaiman. But anyway, Perry Como didnít give me the sexy rushes, only the easy/breezy and wanderlust ones. Dean was still first and foremost in waking up the sleeping slut in me, so to speak.
Punk Globe:
Were you a groupie, or just a fan?
Cherry Vanilla:
I was and am both still Ö to different degrees with different stars. Like if my darling Rufus (Wainwright) is in town doing three or four shows in a row, I just have to be at every single one. I canít stand the thought of him being on stage nearby and me not being there in the audience and backstage afterwards giving him a hug. So, I am really a groupie still for him, not a groupie like in the old days, of course, but with just as much passion for everything except the sex. But there were and are many artists for whom I have always been just a fan, artists Iíve never felt the driving desire to have sex with or to even get close to, artists for whom I might buy a ticket to a show, thoroughly enjoy it and then go on from there with my friends and have dinner or whatever. I mean Iím a huge fan of Ravi Shankar, James Brown, Ray Davies, Tom Petty, Bob Dylan, Ray LaMontagne, Scott Walker (not the scary one in politics), Elton John, Jimmy Cliff, Kitaro, YoYo Ma. But Iíve never pursued any of them or tried to build a relationship with them. So, I would say that for them I was and am just a fan. But for artists like David Bowie, Kris Kristofferson, Leon Russell, John Hammond, Chet Baker, Leonard Cohen, John Lennon, Jimi Hendrix, Van Morrison, I guess I would have to say I was a groupie, even for those of them with whom I never had sex, or never even met. But now, I might call myself only their fan. Itís just the degree of passion that defines either term, I guess, sex or no sex.
Punk Globe:
How did you originally pair up with David Bowie?
Cherry Vanilla:
I was in London doing the Andy Warhol play, Pork. It was in 1971. He was playing acoustic guitar (with Mick Ronson on electric guitar and Rick Wakeman on keyboards) at the Country Club on the outskirts of town. I went to the gig with Leee Childers and Jayne (then Wayne) County. Angie Bowie told David we were there, and when he introduced Jayne and me from the stage, we each stood up and took a bow. I also popped-out a tit, a gesture I did repeatedly while in character as Amanda Pork. We exchanged numbers and they came to see the play, and we went out to a club called Sombrero a few times with them and also went for little afternoon teas at their flat. We just all became friends kind of instantly, and it grew from there.
Punk Globe:
How do you feel you impacted him, and his career, as a whole?
Cherry Vanilla:
HA HA, darling, as you know, I have a mighty heavy impact on whomever I come into contact with! Donít we all like to think of ourselves being that way? But, in actuality, I was part of a magical machine, made up of around seven or eight very special people, who together created a force that had to be reckoned with. David was already a star. He was born that way. But we made the world sit up and take notice of him. I couldnít have done it alone. But I will always have the satisfaction of knowing that I was a major player in the game. I acted on instinct, and he trusted me all the way. Luckily, it all proved successful. Iím sure he liked the originality of my ideas, and my fearlessness in implementing them at the time. I may have even given him the courage to be a bit more out there himself. I was devoting my life and my youth to him. That kind of devotion from people youíve originally met as fellow artists can only help to make you believe that much more in yourself and be unafraid to fully blossom. So, letís just say I was a little ray of sunshine that helped the flower grow. As for specifics Ö well, I would have to say that my strong work ethic and advertising background had a lot to do with it. But itís the spiritual, the magical side of it all that really matters most in the end. And that part, I could never fully explain.
Cherry Vanilla:
Oh, he showed me how focused and disciplined an artist could be. He helped build my confidence by proving to be the star that I instinctually knew him to be from the start, the star I staked my reputation for knowing such things on. He made me feel powerful Ö but at the same time vulnerable, because after all he was a man and I a woman, and that just sort of came with the territory. He was never afraid of change, or of not being quite up to speed in the premier performance of each new persona he created. He seemed to learn more and more from every show, and to use it to constantly grow. And he never looked back. He always knew the next show would be better, and he never seemed to harbor any regrets. He lived totally in the present, and with an innate confidence about how high his star was going to rise in the future. And the fact that he found me desirable as both a business and a sex partner, that he was attracted to both my body and my brain Ö well, that helped me to raise the standards for all of the men I would let enter my life from then on.
Punk Globe:
Wasnít he supposed to produce your debut album?
Cherry Vanilla:
Yes, we spoke of it one time while in Canada, when he was first fooling around with synthesizes. He pictured me as being ďThe Electric BeatnikĒ Ė which I already was in a way, in the cabaret act I was doing. It probably would have been one of the very first electronic rap albums, had we made it Ö just his beats and my poetry and whatever. But something happened. And I never knew just what. The next time I saw him was at a coke dealerís party in Manhattan, where he avoided me like the plague. And when I did get to speak with him and ask him about the album, he said something to me in German and walked away. God only knows what somebody may have put into his head about me. Thereís always a power play amongst a starís entourage Ė at least there was at that time. Thatís the negative thing that was never there in early Mainman days, when we were his main entourage. Maybe because we were all actors and we knew the democracy of the stage. But later on, that element was definitely there. Or maybe he believed some stupid untrue thing heíd read in the papers or something. Whatever it was, he never really spoke to me again after that. And, of course, there never was an Electric Beatnik album. Que sera sera!
Punk Globe:
Was that just ďtalkĒ or did you truly believe that he would work with you?
Cherry Vanilla:
Oh I believed it with all of my heart. I counted on it. I waited for it. To this day, I donít believe it was just ďtalk.Ē I think he was very sincere on that night up in Canada. I just think something or someone made him change his mind, and Iíve long since stopped wondering or caring as to what or who it may have been. My eventual producer, Andrew Hoy might not have had the celebrity name or the credentials of a Bowie, but together we proceeded to make Bad Girl, which I still think is a great little bare bones rock & roll record. And, unlike Bowie, Andrew is still a devoted guardian angel in my life, still one of my most treasured friends. I canít tell you how many times throughout the years when times were bad, that Andrew was there to bail me out or lift me up. I certainly wouldnít have wanted to count on Bowie for that kind of loyalty and friendship. And in the end, thatís so much more important than any stupid little piece of product.
Punk Globe:
What year did you think you would, musically, make your debut and what year did you actually make your debut?
Cherry Vanilla:
Well, when I was a kid, I thought I might never make it at all, never even admit that I wanted it! But I made my poetry reading debut at Ratazziís restaurant in Manhattan on October 16, 1974, on my thirty-first birthday Ö my singing debut on January 7, 1975, as a cabaret artist at Reno Sweeney, which was also in New York Ö and my rock & roll debut at the Square Rigger in West Stockbridge, Massachusetts that following summer, with what I then called the Rhymbo Band. It was all rock & roll after that, playing a series of NY, New Jersey, Massachusetts, LA and Tulsa clubs with a plethora of different bands, until January of 1977, when I headed over to London with Louie Lepore and Zecca to take part in the UK punk rock scene. Once there, I hired the Police as my opening act, on the condition that Stuart and Sting would also serve as the rhythm section for my set, playing along with Louie and Zecca.
Punk Globe:
Before having a ďstableĒ band you played with the likes of Ian Hunter. How did you hook up with him and how come it was just a one off gig?
Cherry Vanilla:
I had met and worked for Ianís band, Mott The Hoople while at Mainman, Bowieís management company, so he was a friend from that time on. On the first day of a week long engagement at Trude Hellerís in New York, the Rhymbo band walked out on me, demanding $600 per night. Since Trude was only paying me $600 in total for the whole week, there was no way I could pay them that. So, Michael Kamen came to the rescue and put a makeshift band together for me that night. He was also a friend of Ianís, and Ian happened to be in town, so it was only natural that we asked him to fill-in on the bass. My roadie, Thomas Morrongiello played guitar and called out the chords of the songs while we were on stage. Michael played piano and Sal Chelli arrived halfway through our early show, set up his drums and joined in. The Rhymbo Band came back to work the next day, working for room, board and expenses, as agreed.
Punk Globe:
You also, early in your career, played with Kasim Sulton. Didnít your band record demos at that time? Will the world ever hear those?
Cherry Vanilla:
Yes we did. And there are a couple of unreleased tracks from those sessions, like Publicity and Groupie Lament, that I might release one day. I just recently found the tapes of those songs and am still assessing whether they are good enough to release or not. I was so green when we did them. I didnít know the first thing about singing in a studio situation. Kasim is still a dear friend of mine, and Iíve been thinking about a possible re-record of those tracks. But I am so over the whole rock band thing, I doubt that I will ever really do it. Still, I might release the originals one day, just for the historical value. I suppose that even if I donít release them myself, they might wind up on the web one day, because a couple of other people had copies of them. Maybe Iíll give them away as free downloads on my site, like I did with Blue Roses. Who knows! Like I say, Iím thinking about it.
Punk Globe:
Kasim Sulton of course then went on to be one of the front men, along with Todd Rundgren, of Utopia. Your Staten Island Band also left to go play with David Johansen. How did it feel your band to people so ďlocalĒ and were you expecting to have to start over?
Cherry Vanilla:
By the time that group left, I was well used to starting over, again and again. I could never really blame any of them for leaving. They needed money and when the chance came for them to play with already established artists, I understood that they had to go. It made life very difficult for me, always having to audition and rehearse new musicians and get used to all of their different styles. But I somehow managed to keep on going and get bookings, despite the constant change in the line-up. On the emotional level, I was always a bit hurt that they didnít believe in me enough to stick with me, but I had to put my emotions aside and carry-on. I was too deep into the whole quest for the record contract at that point to turn back or give up. I just had to make it work somehow, and I did.
Cherry Vanilla:
Gee, I donít remember. I know we recorded it at the Shaggy Dog Studios in Stockbridge, Massachusetts, and it was right after theyíd had a big fire there. So, a lot of the equipment was damaged and it was a challenge just to get that one song recorded. I forget if we were supposed to do a second song or not. But under the circumstances, I doubt that we could have or that we actually did. Of course, we were supposed to get royalties too, but none of us on the album every saw a penny of those.
Punk Globe:
After the Staten Island Band you released ďBad GirlĒ how do you think your sound changed between Bad Girl and the Staten Island Band days?
Cherry Vanilla:
Well, once Louie Lepore joined the band as my guitarist and boyfriend, he and I wrote almost all of the songs together. So, I guess that was when I began to get a more cohesive sound going. Before that, I used to write with lots of different musicians. And I made Louie my musical director too, so he worked out a lot of the arrangements. I guess after the Staten Island Band, it kind of became the Cherry/Louie show. And I was in love with Louie and we were traveling and playing in foreign countries, so the romance and the far away places were influencing what we wrote. I mean, a song like Liverpool could never have been written in Queens or on Staten Island. It was so heavily influenced by the rants of the football fans weíd hear in the streets after a game over there, and it tells a totally true tale about Louie, Zecca, Stewart and Sting, even naming them all in the lyrics. By the time of my second album, Venus díVinyl, we were writing hymns and love songs, some of which we would never even dream of performing live in a rock show. They were the result of our living together in that rainy English atmosphere and in that lovely London flat, with rose gardens out the back window and an old gothic church out the front. By Venus, I was already so disillusioned by the music industry and so over the idea of being a rock star, I didnít really care if the songs were hard rockers or not. Donít forget, I had aborted the baby Iíd conceived with Louie, because I had no way to finance the rearing of a child. And by the time I got the RCA deal it was too late to turn back on that. I was filled with so many newer and deeper emotions, yes, and much sadness and regret as well. I just didnít feel like pushing that over-the-top sleazy sexpot image I had created for myself anymore. And I guess you could say that the seeds of that change were all planted once the Staten Island Band was gone and Louie came into my life. But I donít regret any of it now, not even that fact that Iíve lived my life childless. I know now that I was never really cut out to be a mother. And no matter how rich or famous I might have gotten, I would absolutely hate being under the pressure of having to perform, come up with new material and have a camera in my face all of the time Önot at this age.
Punk Globe:
Is it accurate to say that your poetry emphasizes romanticism while your lyrics emphasize sexuality. Is there a difference between sex and love?
Cherry Vanilla:
Well, I wrote about both in my poems and my songs. I think where the sex really came in was in my delivery. You know, when youíre a rocker chick, you act sexy and tough. And when youíre a poet, you kind of act more romantic. I guess what I was saying before, when you asked about the change from the Staten Island Band days to the Bad Girl days, kind of answers that question. Love is so much deeper than sex. Sex is an animal act, but love is something much higher. Of course, sex becomes something higher when itís combined with true love. Sex when in love, now thatís about as high as one can take it. And, of course, sex in love and on acid, thatís the ultimate! Iím so different though, now that Iím older. Iím so over sex and I donít even want romantic love. I see romance in almost everything now, and I have such loving friends in my life. And sex, well itís fine for those who need it and want it, but itís been so overused as a tool to sell products, Iím kind of bored by it now. Thatís happened a lot with music these days too. Itís just another tool to sell cars and lipstick. Itís not really sacred anymore.
Punk Globe:
Also during this time, Blondie released their premier punk song ďRip Her To ShredsĒ which is about you, right?
Cherry Vanilla:
I have no idea if it is, or it isnít. People keep saying it is, but I donít know. I think Debbie once said it was about one of the waitresses at Maxís. But I could be wrong about that.
Punk Globe:
Debbie Harry and Patti Smith, your peers in the Punk Scene gained notoriety. One key difference between you and them, however, is that you had your boyfriend at the time, Louie Lepore singing and the duet on the album. Do you think giving Lou the spotlight in a few songs distracted the world from your potential?
Cherry Vanilla:
Maybe. But if so, thatís OK. Iím happy with the way it all turned out. Maybe Patti and Debbie just made better music than I did. Like I said before, I do not really want to be so in the spotlight now. I have just enough fame, so that I can use it when I want to, but can be free and anonymous when I want to, which is most of the time. I donít feel the need or the pressure to do plastic surgery or show up at numerous events, or even to do many interviews Ö except for you, of course. So, however it turned out Ö cíest la vie! I think I already used que sera sera, HA HA.
Punk Globe:
Have you kept in touch with anyone else from that original scene?
Cherry Vanilla:
I just saw Debbie at the Jukebox Jackie show, and she was lovely. Sheís only two years younger than I, but she looks about thirty years younger now. But that was just a chance meeting. The ones I stay in touch with on a regular basis are Zee and Leee from Mainman Ö many of my old band members, including Louie Lepore Ö and some people who worked for me and helped me, especially Andrew Hoy. And in LA I often bump into Rodney Bingenheimer, Lori Lightening and Pamela Des Barres. And I just saw Jayne County in New York too. I stay in touch with her. Oh, and I couldnít function without Man Parrish. Heís a MAC computer genius and I am a complete dummy with that stuff, so I am always on the phone with him. We even traveled to Greece together a couple of summers ago, to visit with Vangelis.
Punk Globe:
RCA, of course, was Bowieís label during your time with him. You later released two albums with them. Why did they not release your albums in the USA?
Cherry Vanilla:
RCA UK really screwed me over on that. The albums were supposed to be released worldwide, according to my contract. Early on, when The Punk single first came out, Robert Stigwood wanted to release it in the States. He was really hot for it. Louie and I even flew over from London and met with him in New York, and we all got along so great. Peter Baily, RCAís Business Affairs Manager at the time also flew over to discuss it with Stigwood. But RCA UK, having the right of first release everywhere, kept scheduling it for an RCA US release, but then repeatedly canceling and re-scheduling. And after a year or more of that little game, Stigwood was no longer interested. And RCA never did release it here. The bastards!
Punk Globe:
ďBad GirlĒ did sell around 50,000 copies, however, and ďI Know How to HookĒ was used in a movie. Do you think if ďthe PunkĒ was pushed you could have more commercial success?
Cherry Vanilla:
I think that if Stigwood would have been allowed to release The Punk when he wanted to, in September of í77, at the height of punk rock, it might have clicked here. It was a totally digestible radio-ready pop song about punk. Stigwood was so good with promotion, I think he would have pushed the hell out of it and made it a hit. RCA UK was so lame in those days. I signed with them mostly because of Andrew Hoy. He had been my best friend in the UK since Bowie days and I wanted him to produce my album. And he was an A&R man at RCA. I was also so swept up in the whole stupid nostalgia thing, the romance of being on the same label at Elvis, Bowie and the Kinks. Things were never good between RCA and me though, once they pulled that sleazy stunt with the Stigwood deal. They lied to me constantly and kept me from even having a chance of success in the States. And they pulled some nasty stunts in the UK too. But, like I say, thatís all water under the bridge. Maybe the gods were protecting me from something bad down the road. Who knows?
Punk Globe:
You have often disowned your second album, calling it a product of the record company. What is the main contrast between your first two albums?
Cherry Vanilla:
Oh no! Youíve got that all wrong, Iím afraid. I did exactly what I wanted to do on the second album, writing-wise anyway. I didnít give a shit about being commercial or image or any of that. I knew before we ever even recorded it that RCA was not going to push it. I even tried to get out of the contract, but they insisted I owed them that album and they wanted to exercise their right to have it. So Louie and I just did what we pleased, writing hymns, love songs, jazzy little ditties, and even a couple of dance tracks. It was like a kind of ďfuck youĒ from me to them a way. Now, if they had actually given us more money for production, we might have been able to turn those songs into a whole new sound. But unlike Bad Girl, they were songs that needed more production time, more layers, more intricate arrangements. They could not just be recorded bare bones and almost live, like the songs on Bad Girl. I think they had decided early on that I was a flop, but they insisted they get the second album, because they wanted to make sure nobody else would get it, make a hit, and prove them wrong. I think Amanda on that album could have been a hit if pushed, even with the simple rock & roll arrangement it has. The beat and the drums on that track still turn me on. But songs like Tear Myself Away and Lover Like You really needed a lot more production. And to be fair to Andrew Hoy, those kinds of dance songs were not really his cup oí tea. We really needed to bring in a kind of disco producer for those tracks, if we were going to make them work. So, you ask about contrast Ö Bad Girl is straight out garage rock Ö a little glam, a little pop, a little punk. All of the songs on it worked fine when played live with just a four-piece band. Venus díVinyl is more of a studio album Ö but I know it actually needed to be even more studio than we made it.
Punk Globe:
Recently, your 90ís album ďBlue RosesĒ was released. How did that come about and do you feel that the music still communicates the same message as it did when it was originally recorded?
Cherry Vanilla:
That was recorded in one short afternoon at Man Parrishís house in Brooklyn. It was never really intended to be an album release, but rather only a record of the live Blue Roses show that he and Barb Morrison and I did at a the Manhattan restaurant, Capito for this New York grass roots charity I was working for, called Children In Crisis. I was actually going around knocking on doors with the woman who ran it, trying to find missing children. Sometimes I posed as a professional childrenís photographer or a casting agent, so I could get photos of the kids in the welfare households, in order to compare them to ones whoíd been abducted. There was no pay involved. I was broke. And it was dangerous and depressing. At the same time, I was flying over to London at Vangelisís behest and living in splendor for a few weeks at a time there. I never even thought about the message of that piece. I suppose itís a kind of count your blessings one, because most of those kids would never know the good life, and more importantly, most of them would never even dare to dream. I think it must all sound very abstract to people now. I only released it, Ďcause my fans asked for it, and for historyís sake, I guess. I think you really had to be at the shows to appreciate it, and to know what I was doing at the time, and to see all of the photographs I took Ö which were on display as part of the stage set that Tony Zee had put together for me. I think itís just a weird little jazz/poetry piece, not like a musical album really, but more like a little peek into my diary from that time. God, I wonder where some of those kids are now?
Punk Globe:
Why did ESP-Disk back out from releasing it? They were supposed to release it, right?
Cherry Vanilla:
This woman showed up at my door one night, when I was living in Connecticut. She gave me a $300 cash advance for Blue Roses. I will never forget it, because it was like $3,000 to me at the time. I really needed it. I never even signed any agreement with her. We talked all evening about releasing it, but then she disappeared from my life just as quickly and mysteriously as she had arrived. I know she talked about her intentions to release it with some trade papers and such, but in all honesty I think she was just an apparition, an angel. I may have just conjured her with my mind and manifested the money, like Sai Baba manifested matter. It was that womanís husband who had started ESP Records, named for the Esperanto language. At one time, there was a whole government plot to use ESP records as a cover for infiltrating the entertainment industry and provide a cover for government spies. HA HA, artists, producers and record execs as spies! It all seems like some kind of wacky movie script now. And the funny thing is that the ESP label wasnít necessarily supposed to be as successful as it turned out to be. And I think thatís when the whole government plan fell apart. Anyway, that was all a very long time ago, and I have no idea if that lovely angel of a woman is even still alive.
Cherry Vanilla:
Like a lead balloon, HA HA! A critical success, a financial failure. But, honestly, Iím OK with that. Had it been the reverse, I would be upset. It would have been nice to sell in the millions, so I would have the satisfaction of knowing it reached so many people Ö not to mention the possibility of a little financial security. However, I am thrilled that it got such amazing reviews and that I keep running into incredible young people Ė especially women, it seems Ė who express their appreciation of it to me with so much delight and passion. That really gives me a huge rush of satisfaction, the most satisfaction, actually. Maybe itís a sleeper and will gain more readers as time goes on. Maybe it will lead to an HBO TV series one day. Who knows? I did it because I had to. That is why most artists create. You just have to.
Punk Globe:
Can we expect another book?
Cherry Vanilla:
I hope so. I loved writing Lick Me, and I would like to continue the story from where I left off in 1977. The only thing is that Vangelis seems to be getting more active again, and he always comes first. I have worked for him since 1997, and I would like to see him do more live concerts, release more music to the public, and show his art in more museums. If he does, he may need me to spend more time with him. And then I wouldnít have so much time to write. I also have a little idea Iíve been kicking around, for maybe a movie or a Broadway play. And there really are some heavyweight industry people trying to make a TV series based on Like Me. I would sure love to see that happen and to be a creative part of it. Also, I must say, without a deadline, I tend to be a bit lazy. So, if a publisher doesnít contract me to do another book, it might be a while before I ever get another one completed. I write all the time, but itís just bits and pieces in my diary. I havenít really laid out any plan or outline for getting another book done yet. We shall see.
Punk Globe:
You have recently gained a teenager-cult-like following. How does it feel to still be lusted after by teens across the world?
Cherry Vanilla:
It means the world to me, truly. They keep me on the ball, and I love it. I get so much direction, information and energy from young people. And Iím just so happy that so many of them actually get me. It gives me the belief in myself that all artists need in order to go on. One has to know that there are readers, listeners, appreciators out there, who actually get something from the things one creates, and that they are always waiting for and asking for more. And the numbers donít have to be in the millions. It makes me know I wonít be forgotten completely when I die and when all of my contemporaries die. I hope I am being a good example to these young people, empowering them to live their lives to the max, to be unafraid to break the rules, speak the truth, go after their dreams, believe in themselves, and also to be unafraid to fail. They are certainly keeping hope alive for me Ö and I hope I am doing the same for them. Itís a different world now, than it was when I was young. But some things really never change Ö like the fact that we all need something or someone to believe in Ö and that we all need someone to believe in us.
Punk Globe:
Thanks so much for the interview, Cherry, is their any advice you have for people struggling to be themselves out there?
Cherry Vanilla:
Well, instead of using my own words for that, I will quote the Marx Brothers, who said, ďThe secret of success in show business is honesty and sincerity. Once you learn how to fake that, youíve got it made.Ē