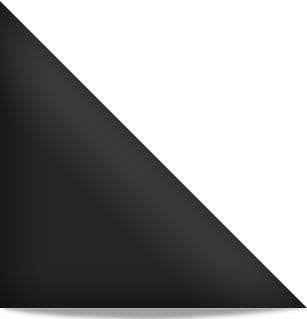 Bun E. Carlos is the backbone behind platinum selling band Cheap Trick. Being known for keeping time, or "riding" on the snare drum, his drumming is instantly recognizable for all power-pop fanatics. Not being the touring drummer, but remaining a member of the band Bun E. has recently recorded with members of Fountains of Wayne, Hanson, and Wilco. With Bun E. stating the dim future for Cheap Trick, fans must look forward to his solo projects coming out in the near future and sipping on Bun E's Brew, the drummer's own line of coffee.
Bun E Carlos:
Yeah, well, I like those guys. I like Field Music "Plumb" and Hank III, I really like his new record. There is a tribute to Guy Clark I really like. Another one here, John Hopkins "Diamond Mines" I got that a few weeks ago, that's good. I've been listening to Fountains of Wayne, which came out last year. I've been listening to some Stones and Beatles bootlegs, the early 60's stuff. I read good reviews and then I buy stuff.
Punk Globe:
Is it true you are on the new Joey Ramone album?
Bun E Carlos:
Yeah I'm on three tracks on that, hopefully it's okay. He did "I'll Be With You Tonight" back in the day. We knew each other from back in the 70's and stuff. We occasionally crossed paths, and they opened for us in the 80's and stuff. He was a big Cheap Trick fan and we were big Ramones fans. He wrote a bunch of tunes and demoed them, and the Ramones did not do them. Ed Stasium isolated the vocals and we cut the backing tracks.
Punk Globe:
Can you tell us about your latest release with Candy Golde?
Bun E Carlos:
Uh, we stopped touring in August because Wilco's record came out, they are in the middle of their album cycle so we are just kinda sittin' there right now. Him and Rick Rizzo wrote some tunes, so we did some rock tunes and we cut an EP. So when Wilco winds down their tour, in a year or so, we probably will get back together and cut some more tracks.
Punk Globe:
You have achieved every teenage girl's dream and played with Taylor Hanson, can we expect another album from Tinted Windows?
Bun E Carlos:
I don't know, I hear from Taylor once and a while. I think Adam is in Japan with Fountains right now, touring their record. Hanson was touring their record. It is fun to go back a cut some more tunes because you know it's a great album. Playing in a band with Taylor was quite the experience, I got to hear tones of screaming girls (I hadn't heard that in a while), and Taylor he's a great singer. Tinted Windows was the best album I've made in the last ten years.
Punk Globe:
How did you get your start in the music industry?
Bun E Carlos:
I was the class of '69 like a lot of guys. I saw the Beatles on Ed Sullivan. After that I wanted to get a drum set, that happened in the next six months. Then I started getting in bands. That's how it worked for everyone my age.
Punk Globe:
Your first album was produced by Jack Douglas, how did that come together?
Bun E Carlos:
Rick and Tom had an album in 1969 on Epic Records and that didn't go great, they weren't crazy about their producer. They didn't like their record, but that kinda went away and we ended up in Cheap Trick a few years later. So we were all driven to get a good producer, we called Jack and flew him out to see us. He really like the band so we said, "Look ya know, we are going to sign up with a booking agency and get a good deal, and we want to be able to tell them you are going to produce us." He was on board with us very early. We went to CBS and said, "Look, we want to do a record deal," and they liked us. A lot of bands get signed and then look for a producer, but we did it backwards! Rick and Tom really liked Jack and the guys at the record company were like "Jack Douglas? Great!" he worked with John Lennon, he worked with the Who, and he worked with Aerosmith. Even after all these years we still work with him!
Punk Globe:
Speaking of John Lennon, did you remain with a relationship with him after you two recorded?
Bun E Carlos:
Well we went back a week later, me and Rick, to cut another tune. But then he decided he had done enough for the "Double Fantasy" album. Then we were back on the road and he was gone three months later, he was a shot. We heard a lot of stories from back then, though, "He wanted to tour and he wanted you guys to be in his back up band!" we've heard all sorts of stuff like that. But that's just stuff we've heard, but we didn't see him after the second time we cut tracks . . .
Punk Globe:
Coming out in 1977, how did Cheap Trick compete with all the punks?
Bun E Carlos:
Well punks were not really doing any business in 1977, or any year for that matter (in America). So that was a ground up thing. There were bands like Cheap Trick and the Ramones, from that era that were against Emerson Lake and Palmer and all these prog-rock bands. When we were cutting "In Color" in 1977 I'd go out with guys from Bomp Records like Greg Shaw and we go down to Redondo Beach and we'd see the Weirdos and bands like that. And back here in the Midwest to get paid to be a musician, like pretty much everywhere, you had to go out and play six nights a week and three sets a night. So that's what band did when we were coming up. Punk bands were known as not being the greatest musicians in the world, then; so no place hired them so we didn't run into too many punk acts. It was going on but it wasn't really doing any business, back then. So we didn't see these guys do much unless we went and hunted them down. You couldn't find their records too. There weren't very many punk records out. I went to Bomp Records in 1977 with Gary Sperrazza, and I bought one copy of everything on the wall. I spent like $150 bucks on singles. I wanted to see what was going on. It was all punk stuff. Some of it was pretty good, but most of it was pretty greasy. So, you know, Cheap Trick and the punks had in common- that we all hated what rock music had become. It had become a show business, like Queen; it was hard to relate to that stuff.
Punk Globe:
What was Cheap Trick trying to accomplish?
Bun E Carlos:
We wanted to be the loudest and the best, the most rockin' band. We had good songs, Rick was writing song after song, and Tom and Robin were writing some tunes too. We wanted to be a great rock band, and we weren't coming out there with capes on, we didn't have laser lights and bombs, we just wanted to be a band that played music and did it better than everybody else. The record company wanted us to grow our hair long, and all dress alike… "That name Cheap Trick has got to go!" They told us all this stuff. We did not want to do that!
Bun E Carlos:
We were big Nazz fans in the 60's, of course. Rick went to England in '69 and he ran into Todd at the Marquee, they were seeing YES believe it or not. So we knew Todd this whole time, we saw him Philly in 1973, so when it came time to look for a producer after the Roy Baker album; we thought "let's get Todd!" he produces great records, so we called him up and he said "yeah." So we went up to Woodstock and recorded at his little A-Frame studio. Yeah, I brought my stage kit, and we put some mikes on it. We didn't want it all jazzed up like Roy Thomas Baker did, all this noise gate crap. Todd wasn't into that either, so that was good. The only thing that is kind of dated on that record is the guitar sounds. Rick was using a Rockman or whatever it was called, and that's on every song. But otherwise, the album still sounds really good these days. There weren't all these gimmicks on it and all these effects. There is my mile long question to a foot long question. [Laughs].
Punk Globe:
Have you heard Pete Comita's claim that he wrote "I Can't Take It?"
Bun E Carlos:
Yeah, I've heard that. Pete might of came up with that riff. But he didn't write that song, Robin wrote that song. Robin had been working on that song for years! There was another song that Pete said he wrote, "Reach Out." Pete came up with that guitar riff, but some other guy Bob James, or whatever, wrote that song but then years later Pete said "I wrote that song!" It's like, yeah whatever Pete…[Laughs]. Pete's time was notable basically for watching Pete get as high as he could everyday. He'd take anything anybody put in his hand, or snort whatever anybody laid on a table. That guy was a party dog. He was a good guitar player, but we hired him to play bass! When I say he was a party dog I mean he was not the only one, we were all party dogs. Don't get me wrong here, none of us were angels.
Punk Globe:
…But he did write "Fool Yourself" which Cheap Trick demoed, right?
Bun E Carlos:
He wrote that thing, and we demoed it for "One on One," no one was crazy about it.
Punk Globe:
You have had quiet interesting mixes of producers, who do you think captured the "Cheap Trick sound" the best?
Bun E Carlos:
Jack pretty much nailed it on the first record, although the drums didn't end up how they sounded live and stuff. But Jack really honed it on in Budokan. Tom Werman made us safe for radio. George Martin just made us sound great… Yeah, Jack, really knew why we sounded like we did and how to make it sound like that on a record.
Punk Globe:
The 80's saw Cheap Trick more and more losing control of the liaises faire production of the past. How did the production change in the 1980's and do you believe the change in sound changed effected the band as a whole?
Bun E Carlos:
The production in the 80's the drums got really gimmicky, and we weren't getting along great with the record company. John was playing bass, so that made Cheap Trick not sound like they used to, as much. And, they aren't great records. "Standing on the Edge" Jack had some issues, he was going through a big lawsuit with Yoko. Yoko claimed he didn't do anything, and Jack was like "I produced the records!" He ended up winning like 8 million dollars in the middle of "Standing on the Edge" and suddenly Jack lost the thread mixing. "Standing on the Edge" we were out of the country, so Sony had this other guy mix it. Jack dropped out of the picture. The album after that, "the Doctor" is just pretty much a bad 80's album. The record company would call us up and say "we gotta have keyboards on it!" The album with Todd, they wanted us to do that song with the Motors!
Punk Globe:
Do you think "Standing on the Edge" could have been a redeeming album for the band?
Bun E Carlos:
I heard that Jack mixed some stuff. I'm the guy who found the two track mixes that Jack did, and they aren't a whole lot different than the record, you know. That album was a product of its time. The drums sound like cannons, like every other 80's album! It sounds old today. "Standing on the Edge" doesn't have my picture on the cover so don't blame me!
Punk Globe:
Have you seen the petition to get the album remixed
Bun E Carlos:
All this comes down to business, if all these people want it remixed they outta send in five dollars a piece…They aren't going to remix this stuff because it's not selling anything these days. Who's gonna pay 20 or 30 grand to mix a record that will only sell 2,000 copies. I don't really think a remix will make the record that much better. If they are going to remix something why don't they remix "In Color" and try to bring out the guitars and drums a little more. That would be my opinion on all of that.
Punk Globe:
Well you guys did re-record "In Color" with Steve Albini…
Bun E Carlos:
Well we did that in about three days. We did it for a lark! We just finished it up a few years ago… Steve did a couple mixes of it, and we had another guy do a couple mixes of it. We really did it so the record company couldn't screw us again. When companies like RockBand want to use one of our songs they don't have to go to the Sony and they won't have the option of directing the company to use another band instead. They can go to us and for half the price! It's been bootlegged everywhere, so you can find it if you want to hear.
Punk Globe:
When "the Flame" went to number one in 1988, how did the band change?
Bun E Carlos:
We were still real famous when the Flame came out, but we went back to playing bigger venues. Even that song when we tracked it, Rick stomped out of the studio and me and Robin cut the track and Tom put his parts on. That was when the record company came to us and said, "let's quit fighting here and try to make a record we all like." They had this guy running the company who said, "I have this great song for you…it's called 'the Flame'!" And it took off and became a big hit, it was a hit around the world pretty much except England. We started eating at nicer restaurants again. Then the next record, of course, they wanted "the Flame Pt. II" and power ballad part two! That record really turned into a piece of shit, ya know. The producer Ritchie, something happened in his life, I don't know maybe his wife left him, and he walked out! Now we had to find someone to mix it in two weeks! One guy mixed Side One and one guy mixed Side Two and God, they don't sound that good. But shit happens…
Punk Globe:
Every Cheap Trick album has a strict contrast from the previous album, but perhaps the most dramatic contrast is between "Special One," "Rockford," and "The Latest…"
Bun E Carlos:
"Special One;" we had produced the previous one or two records and then Julian Raymond who was the head of A&R at Capitol Records, now he's in charge at Warner Brothers, we knew him and he said let me produce your next record. He goes, "I think I make a stronger record than you guys can make for yourself, let me produce it." We said, "yeah," so that way we won't yell at each other as much. The last guy in the booth gets the say, ya know. Julian came in as producer, we are always trying to progress. I like Julian's production on "The Latest…"
Punk Globe:
What do you think of Cheap Trick performing "Dream Police" live. . .
Bun E Carlos:
I think it's kinda a snooze to me, there ya go. I wasn't out there for that, so I really have no opinion that.
Punk Globe:
Do you see yourself on the next Cheap Trick record?
Bun E Carlos:
I don't see a next Cheap Trick record, really. I haven't heard any new songs from the songwriters in ten years.
Punk Globe:
Is that good or bad?
Bun E Carlos:
Makes no never mind to me! I'm still in the band, but I don't tour, I don't hear from them. I prefer to be out on the road preforming with them. Maybe we'll kiss and make up. They are out there thing, I like really recording new songs. I don't think that's going to happen with those guys.
Punk Globe:
Do you think that's why "The Latest" has so much recycled material on it?
Bun E Carlos:
No one had many newer songs, so. . .Every album we do we get the tapes out and find out what we got, if we have enough for a record. For "The Latest" Julian would go, "I like these" and stuff like that. We made that record the same we make every record, but there weren't very brand new songs laid out on the table for the record though, basically parts.
Punk Globe:
Are there going to be any more 'Bun E's Basement Bootlegs?"
Bun E Carlos:
There is a couple I finished about ten years still sitting around in the bands' office, I'd imagine. There's a 1978 gig in Detroit about three months after Budokan and a 1977 radio show, yeah I got a three thousands shows on tape. I have the stuff to put out a ten more, but I haven't heard form anyone in a couple years so I don't think they are really interested. Someday I'll make a website and post a bunch of junk.
Bun E Carlos:
I like my coffee with cream. That came about when a guy in Minnesota said I should have a line of coffee, so I said "set it up!" and he makes and markets it and I get my royalties in coffee. Every few months pounds of coffee show up in the mail for me.
Punk Globe:
What have been some memorable gigs?
Bun E Carlos:
Cow Palace with KISS was memorable because I knew the Beatles had played there. We headlined LA Coliseum and that was like 90,000 people. Budokan was a lot of fun because the screaming girls would sometimes drown the band out.
Punk Globe:
Thanks so much for the time Mr. Carlos, can you give our readers some advice?
Bun E Carlos:
Get in a band with guys you like, get a good songwriter, and make sure you are all going in the same direction. Make sure you are LOUD!