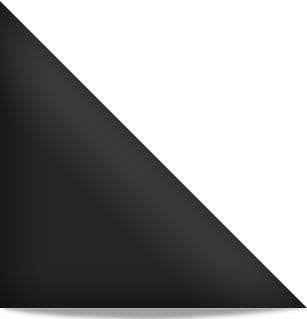 Born in Hawaii and raised in New Jersey, Brian Gaskill graduated from the prestigious Acting Conservatory at SUNY Purchase.

Upon graduation, Brian performed in The Lion in Winter at The Cleveland Playhouse, co-starring Tony Award winner Elizabeth Franz, who convinced Brian to head to Los Angeles. Soon after, Brian broke into television on Aaron Spelling's Melrose Place spin-off "Models Inc". Next..., he landed the role of "Bobby Warner" on ABC's "All My Children".

While living in New York City, Brian became the co-founder and producing director of THE RORSCHACH GROUP, a theater company dedicated to bringing new material to the stages of Manhattan.



On other TV shows, Brian has since played Oscar Marone (a New Jersey/Vegas low rent casino owner) on The Bold and The Beautiful, BJ Greene (an ex high school nerd who has become a billionaire with a makeover and tendency towards insanity and chocolate milk) on As The World Turns, and Dylan Lewis (a young father, who had a baby as a teenager, and is trying to re-connect with his now teenage daughter) on Guiding Light.

Brian has also directed many independent music videos. Including one with ANNE MCCUE that reached the top ten on the logo network (an affiliate of MTV)

Dedicated and hard working, Brian also has found another love in working with kids in acting/theater arts workshops that use the techniques he has learned from various master teachers over the years, to guide the kids to place of growth, self confidence...and a self awareness that lets them be proud of who they are.

Up next, Brian is in the process of producing an audio recording of his poetry that will be available for digital download.
BRIAN GASKILL:
I always loved movies and theater...but didn't really start to act till I was the ripe old age of 13...
Punk Globe:
Were you in theater during school?
BRIAN GASKILL:
I started doing plays when i was 12 or 13 ish.... My first leading role was playing Peter Pan in summer production in Ocean Grove New Jersey. then eventually I attended Red Bank regional high school of the performing arts... And went to college at the acting conservatory at SUNY purchase... So yes I was always sort of into theater.
Punk Globe:
Your first break was in Aaron Spelling's Models Inc. How did that come about?
BRIAN GASKILL:
I guess in the normal way... I came to Los Angeles and started auditioning... It happened very fast though.. I was in town for 2 months and then booked the show.... Next thing I knew I was in Teen Beat Magazine and being interviewed on Entertainment Tonight... Crazy..
Punk Globe:
Was that a spin off of Melrose Place?
BRIAN GASKILL:
Yes it was... Melrose was the hot show at the time and Fox was dying for a spin off...
BRIAN GASKILL:
I'm not sure if they did... If it had gone another season I bet they might have.. who knows
Punk Globe:
If memory serves right you were the shows star Linda Grey's son on the show. Am I right?
BRIAN GASKILL:
Yes...I was Linda's son on the show. She was great. A very kind woman.
Punk Globe:
You also worked with some other heavy hitters like Emma Samms, James Wilder and Carrie Ann Moss. Are you still close to any of the cast?
BRIAN GASKILL:
I haven't seen any of the cast in years. On occasion I was able to catch up with Stephanie Romanov and Theresa Hill... When I was shooting the show I remember Carrie Ann who went on to do the Matrix movies, as being very nice.... I actually ran into Linda's real life son the other day... That was funny.
Punk Globe:
You left the series in mid season was that storyline dictated or did you have problems with the role?
BRIAN GASKILL:
Storyline I guess... Stories go directions you may not always expect sometimes...fun while it lasted
BRIAN GASKILL:
I was in New York producing a play for some actors from my college... We started a theater company. anyway, while I was there AMC called me in and I just felt a good vibe there and decided it would be a fun place to spend a few years. I had grown up watching AMC with my mother... So it was all pretty surreal to all of a sudden be "walking around Pine Valley"
Punk Globe:
Had you watched the show prior to booking the role?
BRIAN GASKILL:
As I said, yes, I grew up seeing the show with my mom...vacations, and sick days...and snow days.... So I was very familiar with the show and cast etc
Punk Globe:
What was it like working with an icon like Susan Lucci?
BRIAN GASKILL:
: Susan was always really awesome with me. She didn't come out of her dressing room much when I was there... But once she invited me in to talk and let me know that she thought the work I was doing on the show was great... Anyway, since then whenever I see her she is very sweet...
Punk Globe:
Any fond memories of your time on All My Children?
BRIAN GASKILL:
Story wise, the highlight was the baby Sam story, and scenes with the baby were always fun... Alot of improvising... Weird how a one year old kid just can't remember their cues...haha
BRIAN GASKILL:
Was able to watch the finale in a room full of fans at an event in Chicago. There was hardly a dry eye in the house. Alot of sad people about the end. I guess things change... Things evolve....so maybe it was time for it to go....or maybe not... I don't know enough about it.... All I know is there is alot of good people out of work.
Punk Globe:
Then you came back to daytime to star in Port Charles... You were a vampire hunter I remember and I remember that Michael Easton was a vampire... Tell us about that.
BRIAN GASKILL:
Well, I was actually a dead vampire hunter or slayer...haha.. I was an an angel...a guardian angel... And I went back and forth from heaven quite a few times.... It was a great role..lots of fun...lots of levels...and a great acting partner in Erin Hershey... I guess we were sort of, what they call in the soap world, a super couple... But it was a great story and great times.
BRIAN GASKILL:
I'm actually not sure how long it was on for. But yes there were actors on that show that never got stopped on the streets, but as soon as they started doing the vampire angel stories, they said they got stopped everywhere... We had a very passionate following.
Punk Globe:
What cane next?
BRIAN GASKILL:
After that I did a few other daytime shows.... And then took some time off from Hollywood.. Raising a child..
Punk Globe:
I recently discovered that you have directed quite a few music video's.. Can you tell us how that came about?
BRIAN GASKILL:
I was living in Nashville, And had a camera... And had some friends who were interested... So just started to see what I could do. I had fun with it. And hope to do more. Directing, not just music videos, is something that interests me for sure. Also in that time I started teaching some... Working with kids is great.. So I'm still doing that too
Punk Globe:
I know that you have worked with Georgette Jones daughter of George Jones and Tammy Wynette. Tell us how that came about?
BRIAN GASKILL:
I was friends with her attorney who was a fan of my work... And the rest just fell into place.
BRIAN GASKILL:
He did...he was great...though to put him in a better mood I think they took him out for an ice cream cone first... Which I thought was awesome!!
Punk Globe:
Can you tell the readers the other artists that you have worked with?
BRIAN GASKILL:
I did a video for Anne Mccue that actually made it to be a TOP TEN VIDEO ON THE LOGO NETWORK.... I worked with many others that you can check out at
www.youtube.com/gadrockentertainment
Punk Globe:
What are you most proud of?
BRIAN GASKILL:
In general? Not sure... I am still looking for that I guess....This CD that I'm putting out is the beginning of something... Being more honest and true to myself creatively... So on an artistic level, so far I am most proud of my writing and the reading of it on this CD.... But in life? I will let you know when I get to a point when I can start feeling proud.
Punk Globe:
You are now recording. Tell us about "Make It Real" and how can readers find it?
BRIAN GASKILL:
Well I have recorded it.. And am very excited about it. It can be downloaded on Cdbaby... At this link,
http://www.cdbaby.com/cd/briangaskill
and on i tunes etc. It is the most "real" I have been artistically in public... Although its not "punk"...in my soul it has the spirit....just raw and real.
BRIAN GASKILL:
Just at a friends apartment.... I had a dream and I just made it happen.... That's where the title came from... Although its a title of one of the poems... Calling the whole collection "Make It Real" was because that is what I was doing... making it real!
Punk Globe:
Have you performed live doing spoken word?
BRIAN GASKILL:
I wouldn't call what I have done "spoken word" in the classic "performing" sense... But I have gone to coffee houses and read my work. I love sharing and hearing what others have to share... It gets your creative juices flowing !
BRIAN GASKILL:
I don't know about what is "punk" these days... But I love the whole CBGB scene from the 70's... And "never mind the bollocks" is one of the best albums of all time..i just like what its all about... A kid has something he wants to say and even if he or she is not the greatest musician or singer in the world, they are not gonna let that stop them... They pick up a guitar learn a few chords and say whatever the fuck they wanna say... Stand up for themselves...its awesome
Punk Globe:
Do you have any Internet addresses you would like to share with the readers?
BRIAN GASKILL:
2012 hopefully will not include the end of the world... Other than that... I am planning on great things happening.... But as John Lennon said..."life is what happens to you when you are making other plans"... or something like that
Punk Globe:
Any parting words for Punk Globe readers?
BRIAN GASKILL:
Parting?....nah..this is just the beginning.... Thanks for taking the time to read this.... Now go make your dreams real...and see where it takes you.... Not always where you think..go with the flow.... If you start off with your gut and your dreams.... The path it takes you on it exactly where you are supposed to be....
Punk Globe would like to thank Brian Gaskill for the informative interview.. We also urge you to check out the Cdbaby link and order "Make It Real" !