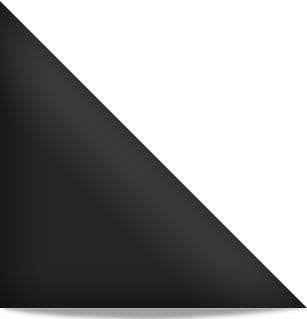 Punk Globe:
Thanks for taking the time to chat with Punk Globe about your new e-book Capitol Contingency. What inspired you to become an author?
Brandon Gentry:
Well, I've always read a lot, which is the first step in wanting to write, I think. So I guess books, and other authors, inspired me.
Punk Globe:
As a child what was your favourite book?
Brandon Gentry:
Probably The Witches, by Roald Dahl. Really funny and clever, but dark, too. Really dark. I loved all of Dahl's books as a kid. His children's books are incredible, and don't pull any punches. I like that he doesn't treat kids like idiots, and trusts them to understand and deal with the fact that the world can be a messy, unfair place.
Punk Globe:
Was there a specific author that really spoke to you, and made you want to pursue writing?
Brandon Gentry:
It's hard to pick just one writer, but there have been some that I have always particularly admired. Roald Dahl, Don DeLillo, Cormac McCarthy, Nick Tosches, George Pelecanos, and George V. Higgins are all writers that I find really compelling.
Punk Globe:
What sparked your passion for music? Do you remember some of your first concerts, or first CD purchases?
Brandon Gentry:
My parents listened to a lot of music, so I had a lot of exposure to music as a kid. They have a great record collection, and the stereo was always on in our house. I really loved Bowie (especially Ziggy Stardust), the Talking Heads, the Cars, Tom Petty, the Beatles, the Stones, the Who, the Doors, Springsteen, Van Morrison, the usual stuff. The first tape I ever bought for myself was probably the Police or something. The first CD I ever bought was Jimi Hendrix's Are You Experienced? I listened to classic rock pretty much exclusively -- with brief forays into metal and stuff like Danzig and the Dead Milkmen -- until high school. And then freshman year, one of the student bands at my school covered "Blueprint," by Fugazi, and that introduced me to a whole new world. That's when I became aware of the D.C. post-punk scene, and of indie rock in general. From there I discovered the entire Dischord catalog, Teen-Beat, Matador, Merge, the sounds coming out of Chapel Hill at the time (Superchunk, Archers of Loaf, Polvo), earlier bands like Hüsker Dü and The Replacements, the Pixies -- it was a real eye-opener. Plus, Nirvana's Nevermind came out as I began my freshman year, in fall 1991, so bands like Sonic Youth and Dinosaur Jr. started to get more mainstream exposure, as well.
Punk Globe:
Capitol Contingency chronicles music from 1991-1999. Can you tell readers more about what this book is about?
Brandon Gentry:
Capitol Contingency is about the post-punk, indie rock, and noise pop bands playing in Washington, D.C. in the 1990s. I look at albums by groups like Fugazi, Jawbox, Shudder to Think, Chisel, Velocity Girl, the Dismemberment Plan, and others, and talk to the musicians about making the albums, and about the D.C. scene as a whole. So it's partly about the mechanics of the recording process -- how the studio sessions went, what gear was used, the bands' influences -- and partly about what D.C. was like as a city and a scene in the '90s. What its clubs and shows were like, how the hardcore (or harDCore) punk that flourished in D.C. in the '80s influenced the sounds of the next decade, how the city changed between 1991 and 1999. I tried to use the albums as a jumping-off point for a larger conversation about a unique time in the history of Washington, D.C., as a window into this period.
Punk Globe:
Capitol Contingency required a lot of research and knowledge of the music world to create. How did you go about constructing this book? What is your writing process?
Brandon Gentry:
The project began in summer 2009 as a column for DCist.com. I had been invited to write for DCist's music section, shows and record reviews, mainly. But I had an idea to look back at some of my favorite albums by D.C. and D.C.-area bands and interview the musicians who made them, and DCist liked that idea better. So I started listing some of my favorite albums from D.C., and realized that they all pretty much came from the '90s. Then I started reaching out to the musicians -- using personal contacts and tracking down folks on the Internet using Facebook, MySpace, etc. -- and asking them if they would be interested in talking about their past albums. Most folks were more than happy to talk, and by summer 2011 I had written over 20 entries in the series. I started thinking that a collection of theses articles would make a good book, especially if I expanded the interviews and added some artwork. Having read Tales of a Punk Rock Nothing, which was set in D.C., I looked up the publisher and came across Garrett County Press. I sent them a proposal, and in fall 2011 they kindly agreed to publish the book. At that point, I starting expanding the chapters on each album, conducting additional interviews and fleshing out the information. I wanted the book to touch not only on the specific albums, but also to provide the reader with a feel of what D.C. was like in the 1990s, as the city began to emerge from its decades-long economic blight and the first waves of gentrification started to drastically alter D.C.'s social and artistic fabric. In terms of structure, I was heavily influenced by oral histories like Studs Terkel's Hard Times (about the Great Depression); Tom Shales' and James Andrew Miller's Live From New York (about the history of Saturday Night Live); and Our Noise: The Story of Merge Records, by John Cook, Mac McCaughan, and Laura Ballance. My goal was to let the artist's voices speak for themselves as much as possible, to get out of the way of their story.
Punk Globe:
What inspired you to write Capitol Contingency?
Brandon Gentry:
I was in high school and college in Virginia from 1991 to 1999. During that time, I followed D.C. bands really closely, and went to a lot of shows at clubs like the Black Cat and the 9:30 Club. I was always impressed by how varied and eclectic the sounds coming out of D.C. were, how many different kinds of bands and styles were co-existing in the same scene. At the same time, I knew that most people associated D.C. primarily with Fugazi and the "Dischord sound," without knowing much about the other kinds of things that were going on simultaneously: noise pop, garage rock, post-rock, and a lot of other stuff. So I wanted Capitol Contingency to shed some light on all the various sounds D.C. had to offer in the '90s, when the city, due to relatively cheap rents and a reputation for great bands and a tight-knit and fertile music community, was a magnet for inspired and talented people.
Punk Globe:
What was your favourite era of music?
Brandon Gentry:
Probably the '90s. I'm a sucker for the indie rock of that decade. Fugazi, Dinosaur Jr., Superchunk, and Pavement are the bands I was obsessed with in high school and college, and those are still the bands I tend to gravitate towards today.
Punk Globe:
Currently, who are some of your favourite artists?
Brandon Gentry:
Lately I've been listening to a lot of great psych and garage rock out of Australia, bands like Royal Headache, Woollen Kits, and Blank Realm. I really like Yuck, mainly because they sound a lot like the bands I loved in high school and college. I live in Austin, and I'm a huge fan of Austin's Grand Champeen, Excited States, and the Gentlemen Rogues. And the Blurries, from Dallas. All those bands are amazing.
Punk Globe:
Do you have any plans to write more nonfiction?
Brandon Gentry:
I'm starting to plan a Capitol Contingency, Volume 2, covering some of the albums and bands I missed the first time around. I'd like to profile Smart Went Crazy's Con Art, Fugazi's Red Medicine, and the Dusters' Simplicity, for instance. Right now, I'm working on an oral history of 1991's Lotsa Pop Losers festival for the Washington City Paper.
Punk Globe:
What do you hope readers gain from your book?
Brandon Gentry:
I hope folks who read Capitol Contingency discover some great bands and gain an appreciation for how vibrant and rich D.C.'s music scene was in the '90s. It was a special time, for sure.
Punk Globe:
Is there anything else you would like to share with the readers of Punk Globe?
Brandon Gentry:
Thanks for your interest in the book. It was a blast to put together, a real labor of love. There may be a print run of Capitol Contingency sometime down the road. For the moment, it's an e-book only. I got to speak with some of the musicians I grew up listening to -- Ian MacKaye, Ian Svenonius, J. Robbins -- about some of my favorite albums of all time. I hope my love of this music comes through while reading Capitol Contingency. It's definitely one of the most rewarding projects I've ever been involved with.