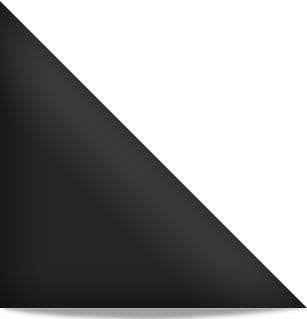 The city of Cleveland when mentioned almost never makes me think of anything sexy,entertaining, or even funny. While the city does have at least it seems to me a vibrant punk scene until I met the folks in the "outlaw burlesque" troupe The Red Hot Heathens I could pretty much state with certainty there was nothing sexy about Cleveland at all. Ms. Aurora Sans and her band merry makers totally changed that opinion.This brassy, sassy and hilarious group tickle all your senses and fancie's as well. Ms. Sans seems to be the Heathens biggest advocate and resident go getter so it was natural that I ended up speaking to her about The Red Hot Heathens unique style and what makes Aurora Sans tick...
AURORA SANS:
I did begin with modeling...for fun but soon found it to be a very competitive environment and one that intimidated me. Having a low self-esteem, I never took it seriously and only found joy in the creative element (as apposed to seeking modeling gigs for money)
Punk Globe:
Did you transition modeling into doing burlesque?
AURORA SANS:
I didn't really transition modeling into burlesque. I have a theater background and it wasn't until I got separated from my ex-husband that I felt I had the ca hones enough to give it a whirl, as I also have a huge appreciation for history and dancing. As as child, I would put on shows for my parents, alone & with my sisters.
Punk Globe:
What make The Red Hot Heathens different from the other burlesque troops out there today?
AURORA SANS:
The Red Hot Heathens are different from other burlesque troupes out there today because we not only have 1 male in our group but our acts are mostly comedic based and mostly done on an improvisational basis. Oh and we're outlaw! burlesque. We call ourselves a variety troupe. We don't follow the "rules" of the national burlesque code (yes, there is an unofficial one but who the fuck cares?) we're just trying to have fun.
Punk Globe:
Having seen the performance live I'm curious how you and the other members come up with there acts.
AURORA SANS:
How do we come up with our acts? That's a good question. Mostly we pull them out of our asses. No joke.
Punk Globe:
Do the acts change up or pretty much remain the same from show to show?
AURORA SANS:
The acts change from show to show. We recycle certain group numbers or solo acts when we're going out of town since it's a new crowd. So much goes into a number (costuming, props, etc.) that it can become a very expensive hobby if we had new acts every time.
Punk Globe:
What made you decide to not only give burlesque a shot but to be the leader for the Red Hot Heathens?
AURORA SANS:
What made me decide to give burlesque a shot? Because I literally had nothing to lose. Not a damn thing. So I figured, why not? I have no shame. I wasn't always this way though. I wouldn't necessarily call myself a leader though. I happen to fall into the leadership role of the group due to natural draw and availability.
Punk Globe:
What is it about your "outlaw burlesque" that you think draws the audiences your attracting?
AURORA SANS:
I'll say that the audience that The Red Hot Heathens attracts can be far different from the audience say, Dirty Martini or Dita Von Teese (uppity burlesque royalty) draw. We're kinda nitty gritty, in your face, raw and mostly never serious. That's a far cry from the national average but we're totally okay with that. In fact we revel in it
AURORA SANS:
I think what draws women to burlesque is the empowerment factor. I have to say though, honestly, there are a lot of women that are not cut out for it. First and foremost you must be an entertainer. Meaning, not afraid to entertain people. That's the first hurdle. The second hurdle is determination and motivation. You can't just fall into this. It's a very underground movement, at least here in Cleveland, so your opportunities are few and far between. You have to seek it out and make it happen for yourself. If I can do it though, then anyone can (in my humble opinion.)
Punk Globe:
How do you go about developing a bit or act for the show?
AURORA SANS:
Again, when we develop a bit or an act for a show... it kind of just happens. It has always "just happened" for me. I can't explain it. It just pops into my head and I think...yep, that's it! As for group acts, we all collaborate ideas on what song we want to work with and what story we want to tell.
AURORA SANS:
Most of the shows that we put on ourselves and produce, we have a theme to them so that helps with deciding what act we'll do.
Punk Globe:
It seems like the Red Hot Heathens at least form my point of view performs for the love of performing and not notoriety or purely for money. What the motivation and the mission of the Heathens?
AURORA SANS:
What's our mission? Well let me pull that right off of our motto which is, "We are Cleveland's own, Red Hot Heathens... we are a merry band of burlesque and variety performers and our aim is to ENTERTAIN!" Thank you for your time Aurora and I wish you many more converts to the Heathens cause. You can check out The Red Hot Heathens and find out more about bookings here:
http://www.facebook.com/redhotheathens