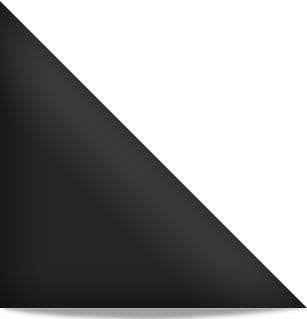 'Broken bones and broken glass,
Broken hearts and broken heads.
Livin' the life.'
This year Anti-Flag went to United Kingdom to play at Reading Festival and the next day at Leeds Festival. Anti-Flag an American punk rock band from Pittsburgh, Pennsylvania, formed in 1988, is well known for its left-wing political views, focusing on anti-war activism, imperialism, class struggle, human rights, and various sociopolitical sentiments. The line-up includes singer/guitarist Justin Sane and drummer Pat Thetic, who founded the band; later members are guitarist Chris Head, and singer/bassist Chris Barker who replaced Jamie "Cock" Towns, who had replaced original bassist Andy Flag in 1997 following his departure one year prior. Anti-Flag is known also for their advocacy of progressive political action groups such as Greenpeace and Amnesty International. Most recently, the band has declared solidarity with the global Occupy Together movement.
Their last album like last previous ones is very political but with sad sentiments. Songs like "Controlled Opposition", "The Neoliberal Anthem", "1915", "The Ranks Of The Masses Rising", "Resist" show their attitude to nowadays situation in the world.
'No justice in a legal system run by criminals,
If you don't like the court ruling then you shouldn't be poor.
Now, go die...' "Controlled Opposition" ('The General Strike' album),

'In a letter to every president, congressman, career politician,
Scrawled in spite across the envelope
With all of our conviction.

Murdered by the capitalist' "1915" ('The General Strike' album),

'Your gas n guns, your clubs n thugs, your lies on the TV,
None of that can save you now as your reign is swept away.
Get up! Get up!
Your voices are needed.
Become, become the pulse of the revolution,
In the ranks of the masses risin'.' "The Ranks Of The Masses Rising" ('The General Strike' album)

'No heart, no soul, no care.

Resist. We won't back down, we'll never die.' "Resist" ('The General Strike' album). 'Close my eyes try to make it last.
Outrun the wretched memories of my past.
It moves too fast.
I got no chance
A freight train racing set to crash.'
We were lucky because the weather was not that rainy as it could be. Although I was waiting to see typical British weather but it was good - there was not muddy. Apart from gusty wind it was alright. It was plenty of time before Anti-Flag's performance and there were many opportunities to go and see many bands here and there. At Main Stage there played Cancer Bats – mixing hardcore, southern-metal and punk, Deaf Havana – post-hardcore from Norfolk with a pop punk twist, Coheed And Cambria – energetic metal riffs, Angels And Airwaves – Alt-rock band with mix Radiohead and The Cure influences to make their atmospheric cinematic space-rock, Crystal Castles – mixing dance, rock and rave, You Me At Six – young rock band, Bombay Bicycle Club – dynamic indie-pop spliced with understand folk vibes, Paramore – punk-pop superstars with a fine line in emo anthems, The Cure – all-time great British alternative bands. At NME/Radio 1 Stage - The Maccabees – distored pop and beguiling phychedelia,
The Blackout – killer full-throttle pop songs with ear-bleeding guitars, The Hives – garage rock icons, Spector – self-described as 'particulary English power-pop', listen out for for smart angular tunes that have critics swooning, Friends – swagging funk, Future Of the Left – synth-driven post-punk band. The Subways – good old fashioned rock'n'roll, anthemic garage rock, Fidlar – fun, catchy and authentic punk rock, Funeral Suits – a Dublin-based trio who match gloriously harmonious pop songs with messy distorted guitars and a dash of electronica at Festival Republic Stage. Mikill Pane – hip hop artist from Hackney, Proxies – rock and electronica combine, Fish Tank – chunky bass lines, mysterious vocals and a smattering of synths, Park Bench Society – acoustic indie collective with songs incorporating a dash of ska,
We Were Fronties – indie folk-rock band, Marsicans – describe themselves as 'Indie-bit'Poppy'like' at BBC Introducing Stage and some other bands and others that played the next days.
'Wake up wondering: "How' did I get here?"
Ecstasy, tears, bravery, fears,
This boat may float, but it don't steer.'
It was getting dark, raining, cold and it was a lot of joy due to free beer and many bars that were opened. Some people were just sleeping outside at the ground but some still made an attempt to watch bands. I made my way to Lock Up Stage and decided to stay there to be close the stage. Every Time I Die – hardcore punk with extra swagger band made people go wild (but some were just under alcohol influence). To that moment venue near the Lock Up Stage was crowded.
Many Anti Flag fans like me were close to the stage as well. The stage sank into the darkness and finally it was revived with Anti Flag music. Justin appeared at the stage and Chris #2 jumped out with his guitar. Starting off with The Press Corpse song ('For Blood And Empire' album) they went on with one of the new songs from the new album "Broken Bones" from The General Strike album (2012).
When they started to play 'Turncoat' ('The Terror State' album) people were singing it along. Also as 'Die for the Government', 'Cities Burn' ('Blood & Empire' album) and 'Power to the Peaceful' ('The Terror State' album) when drummer went down and played drums in the crowd. The Lock Up Stage was the most cool place that night. Anti-Flag could rock it. And later after Chris #2's speech and great show I remember myself holding Justin's hand and thanked him for the show and he looked very modest, nodding and smiling all the time. That was the best show of that day, that's for sure. Social Distortion, punk-rock legends headline with tunes heavy on harmonies and rockabilly guitar, was the last band that played at that stage that night.
Guys from Anti Flag had to leave for Leeds then and I had to come back to London.
'Life's long and winding roads leading us
To a never ending trail to keep our youth.

So now you're livin'.
So now you're livin'.'