UPFRONT WITH

ANIMAL

of



By Giovanni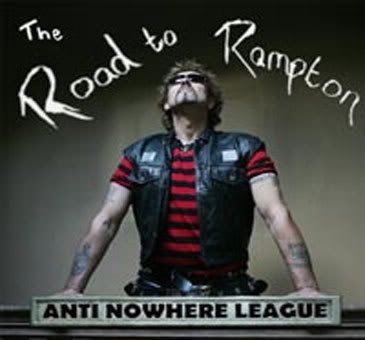 The Anti Nowhere League formed in 1979 in Tunbridge Wells, England, and courted controversy from the start. These Biker Punk loonies are responsible for offending everyone from the loudmouth in the local pub (SO WHAT), the Enid Blyton foundation (NODDY), and for sensitive odes to relationships like WOMAN, and WRECK A NOWHERE. Now back with their latest studio album, "ROAD TO RAMPTON" -- a fine album, harking back to the days of Eighties hardcore -- and a healthy touring schedule, vocalist Animal kindly took time out to answer a few questions........cheers Animal.


---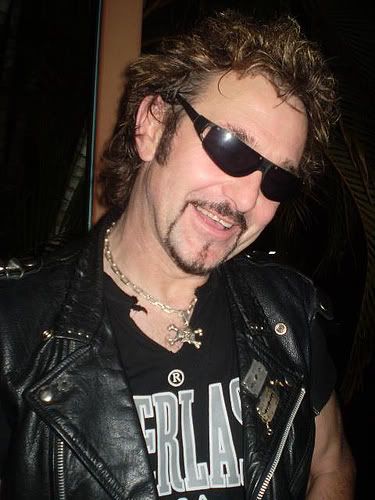 Punk Globe: How did the Anti Nowhere League actually start and why?

Animal: I was living in Canada in 1979...I was there for nine months or so... bummin' about ...I sort of ran from England, things had got to hot for me...the law, bike gangs and drugs...I just needed to get away from everything so I got myself a 6.6 ltr car and spent a lot of time in the Rockies....I needed to think....to find out what I was going to do with my life ....when I did finally get back to the UK, I got together with Magoo, a long time friend, and we came up with the Anti Nowhere League ....a name that was -- at the time -- a piss take of the changing world we
lived in...everyone was anti-something we were just anti-them!!! ..do gooding parasites who we are meant to look up to...the righteous hoards of nobodies...the ones that always let us down....I was born again......WE ARE....the LEAGUE

Punk Globe: The first ANWL album, "WE ARE ......THE LEAGUE" and the "STREETS OF LONDON" single were seized by the obscene publication squad in the UK upon release, how did you feel on that?

Animal: We set out to upset everyone so I was not surprised that they came down on us....you cant run around shouting 'I hate people' and 'so fuckin what' and expect ......love!!.....this was war....the gloves were on!

Punk Globe: There's a rumor that Guns 'n' Roses covered "I HATE PEOPLE" for their "Spaghetti Incident" album. Did this happen and did you hear the track? Your thoughts on it?

Animal: They probably thought with the track record of the ANWL that it was best to leave well alone....don't need law hassles when you are that big, do you?....Metallica knew how dangerous 'So what' was at the time....but times change and things don't shock anymore.

Punk Globe: What was it like performing at Wembley with Metallica on "SO WHAT?"

Animal: Well, as most people know now, I didn't really know the band...we were punks and early metal bands didn't cut the mustard for us...the ANWL had quit touring for a few years but obviously standing on stage with them was a buzz...great guys as well...it was them that persuaded me to get the band back on the road...thanks boys!.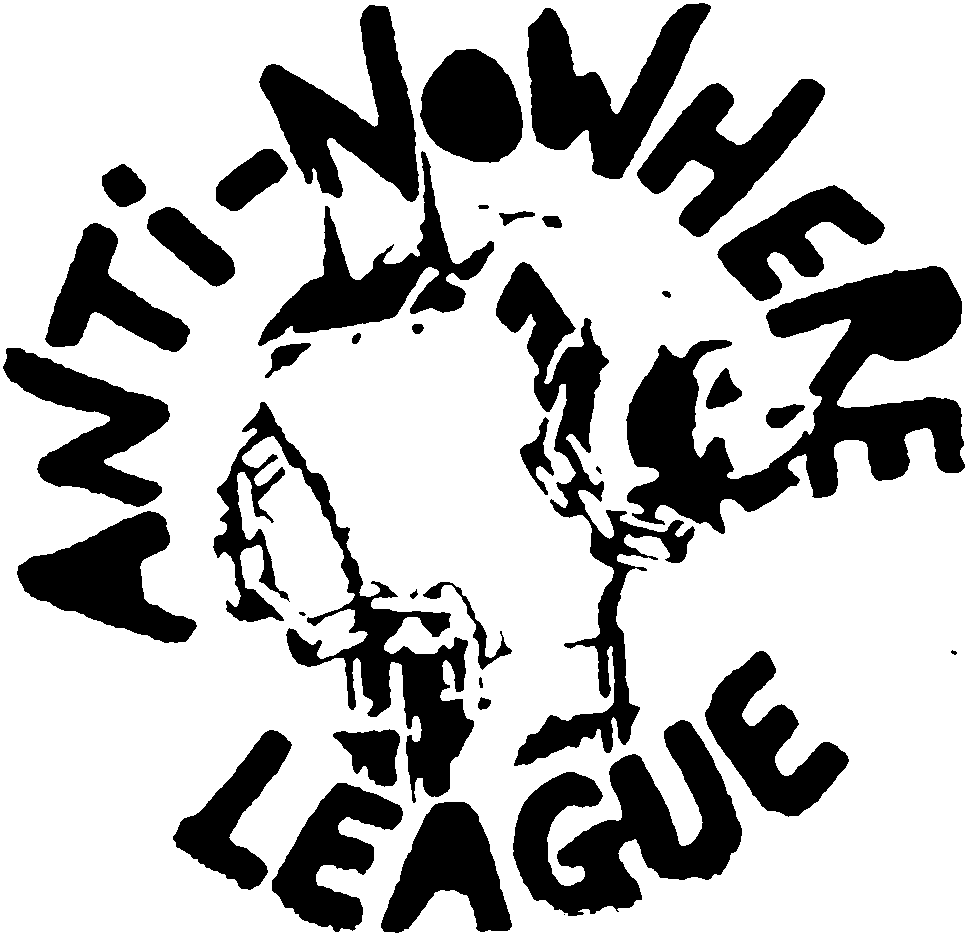 Punk Globe: Why did you reform the band, and what were you doing in the time spent away?

Animal: As I said Metallica was the main reason, but I always wanted to get back writing and playing...it's just in the late Eighties and early Nineties the whole music scene -- mainly punk --was pretty shitty....the whole world was to busy trying to come to terms with its sexuality....boring.... so I just did other things, built bikes, got involved with a few illegal knuckle fights .....got a job as nightclub bouncer.. but getting stabbed and beaten is no way to earn a living, children!....so the Metallica's calling was just what I needed.

Punk Globe: The latest album, "ROAD TO RAMPTON" is a fine slice of biker punk, was it easy to get back into this style after the diversity of albums like "OUT ON THE WASTELAND?"

Animal: "The Perfect Crime" was drugs ("Out on the Wasteland" was a single)...the "Road to Rampton" is real, yes it tells a story of a life....my story...from the early days at school to the final brutal existence of this world....my run-ins with the law...my struggles with my sanity, and the final sentence.....which I haven't seen yet although the courtroom scene in "At the end of the Day" is real fact along with all that leads up to it......the judge did say to me that he had never heard anything like it...that I was obviously mad...and the gallery was shouting!!..fun days ...."Rampton by the way is a violent mental institution in the UK....when I first did "her majesty's service" the screws told me it is where I will definitely end up....oh wise words indeed.

Punk Globe: Tell me about the problems you faced with the "SCUM" album, as I thought stuff like "LONG LIVE PUNK" was awesome.

Animal: "Scum" was great...me and Magoo writing together again after a few years break.....when we were putting it together our formula was....if Magoo was giggling and my foot was tapping we were on the right track!....that's how punk should be...simple easy rock music to throw up to!!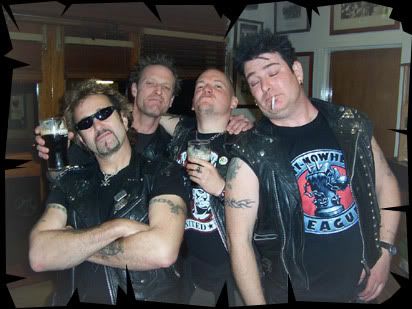 Punk Globe: What's next for The League?

Animal: We seem to be touring more now than we ever did...that must say something I suppose..there's obviously people out there wanting to see us.......I think because we are still 'real' and not turned into borin' old fucks....Punk is fun again.

Punk Globe: Any message for the fans?

Animal: It's better to die chasing a dream than live without one!........

Punk Globe: How can new fans find out more about The League?

Animal: People who are interested in the band...and its antics can catch us on.... www.myspace.com/animalanwl or... www.antinowhereleague.com ........have a good life.....ANIMAL

Thanks Animal, you're a true Original!

By Giovanni at Stolen Talent


back to homepage