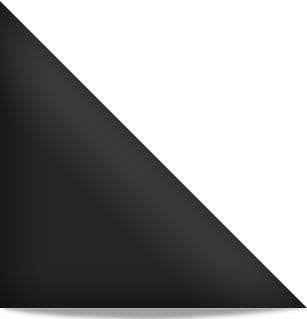 Andy Meyers of the legendary Toronto punk band The Scenics was kind enough to answer questions for Punk Globe. Hope you enjoy the interview..
Check it out!
Punk Globe:
Tell us a bit about your band? What is your story?
ANDY MEYERS:
When I graduated from High School in 1976, I hung an ad at Toronto's biggest music store looking for musicians who wanted to do something exciting, different. Ken Badger was the only person who answered. I didn't know what I wanted to do, I just had an idea there was something... Ken was already a hard core fan of Roxy Music, the Velvet Underground,Stooges, Modern Lovers, Pere Ubu, Televisions's "Little Johnny Jewel" etc. So he knew what the game plan was.
That was the territory we explored for the next 6 years. Most of the Toronto Punk scene was straight-ahead punk, so we did our thing, spending endless hours on it, confused a lot of people, and had a modest but rabid following. Ken and I each wrote separately, a ton of songs. We hit the recording studio every year or so, (most of which we released as the Sunshine World CD), we gigged, we went to a bunch of amazing shows. I've begun posting the story of those days at
thescenics.com/punkhaiku1
Punk Globe:
What do you think makes your sound different from everyone else?
ANDY MEYERS:
Our sound is just the place where we all meet, musically. There is usually very little (if any) discussion about what we are going to do. We just make sounds and noises and see where they go.
I think this became our method for a few reasons. One-- When Ken and I began playing, the new punk wave was Patti Smith, Television, Talking Heads, Pere Ubu, and The Ramones. These bands were all so unique, we believed that the new manifesto was to just be yourself and play as directly and idiosyncratically as possible.
The other thing is that Ken and I played as a duo for almost 6 months before we found a drummer, so we really had time and space to find a sound and a way to play off each other, really be clear about that before we added more players.
Punk Globe:
Dead Man Walks Down Bayview is the first studio album since the 1970's. That is quite a big gap from then to your 2012 release. Why the wait?
ANDY MEYERS:
We split up in 1982. I moved west. Ken and I would only talk once every few years. Life happened. Decades later Ken sent me some live tapes and asked me to put them on disk. They sat ignored on a shelf for a couple of years, but when I finally got around to it, in the fall of 2007, I was knocked out, taken by suprise, by what I heard. That got Ken and I talking again. In 2008 we released the live CD How Does It Feel to be Loved: The Scenics Play The Velvet Underground. In 2009 we released Sunshine World, studio recordings from 1977 and 78. By then we were playing live again with original drummer Mark Perkell and bassist Mike Young, and the four of us went into the studio and began the recordings that became Dead Man Walks Down Bayview.
Punk Globe:
The lyrics on this album are very raw. Where do you find inspiration for your songs?
ANDY MEYERS:
It's similar to how one minute you are sleeping and the next you are dreaming... I'll just be going about my day and a combination of events, thoughts, emotions, etc will push me into a place where a song is. Then I just try and see what it is and get it down/out without getting in it's way.
Punk Globe:
What should long time fans expect from this new release?
ANDY MEYERS:
I am really happy because it sounds like the Scenics. It sounds like the Scenics when we stopped playing together in 1982, and indeed four of the songs on the new album we did live in 1982, but never recorded in the studio. And the newer songs, which were written as recently as 2008, they sound like the Scenics too. The Scenics mode has always been to be who we are Today.
Punk Globe:
What other musicians do you currently look up to?
ANDY MEYERS:
My favorite musicians are the people whose reach is the largest. Brian Wilson, Dylan. Duke Ellington. The Stones, Beethoven... There's a reason these people are at the top of the heap. I love Jamaican Dub and reggae, esp the early 70s stuff. Some of the best sounding records ever. Roxy Music, Talking Heads, Pere Ubu, Television, Big Star, Fairport Convention, been going through a Cheap Trick phase lately. Current bands-- Go! Team, The Besnard Lakes, Gillian Welch, Teenage Fanclub... a really wide range of stuff. Lenny Breau, Miles and Mingus. The Band. I listen as much to the sound of the record as I do the music.
Punk Globe:
How do you feel about all the changes within in the music industry?
ANDY MEYERS:
They are reality. The only thing that makes sense to me is going to some sort of cable-like subscription service. I like that Vinyl is growing in popularity. I hope we come up with a digital format that sounds better. The changes are huge; intense. Everyone is grappling with them. No one knows what's in store.
ANDY MEYERS:
Wow, there would be so many. I'd love to hear what someone like Beethoven's take on recordings would be. What would he think when he heard Caligari's Mirror by Pere Ubu, for instance. I think he would love it.
It would be pretty interesting playing with Dylan-- I love the way he is always taking the piss of whatever your expectations are. Beyond that, I'd love to play rhythm guitar in any of the great rhythm section bands. Original Pere Ubu, Talking Heads, The Stones, The Band, Original Contortions, Howling Wolf, etc.
Punk Globe:
Anything else you want to add?
ANDY MEYERS:
Thanks for having me. The cake was delicious.