Punk Globe:
You're booked solid these coming months, including a trip to the UK for six shows. then coming back here to the Vans Warped Tour 2009. How do you keep up with such heavy scheduling?
Alex:
It's hard, especially with all the flying, it's my biggest fear, but I have to do it. We are always touring.We just do it and somehow.
Punk Globe:
Bassist Josh Woodward was quoted as saying..."When we first got signed, our goal wasn't to blow up or even sell a ton of records, all we wanted to do was stay on tour, and play to as many kids as possible? Does this still hold true?
Alex:
Yeah, it does. Everything that has happened for us is just pretty much from just going out and doing shows, we never set out to do anything crazy. Everything that has happened to us has shocked us all. It just seems to keep taking us to the next level. We are not trying to sell out.
Punk Globe:
Because of all this touring, is this why you named your album "Homesick"?
Alex:
Yeah, and we wrote it on tour.It was produced by Chad Gilbert of New Found Glory. We were never really home. So we just started writing how we felt.
Punk Globe:
You are now on your third album --
"Homesick." How does this differ from your first album "And Their Name was Treason" and your second
"For Those Who Have Heart?"
Alex:
It's my favorite, maybe because I haven't listened to it a million times like the other two, but I think it's more mature then the other ones we have done. After touring with other bands, we are trying to become a better live band and better songwriters together. This album is the same as old stuff, just better.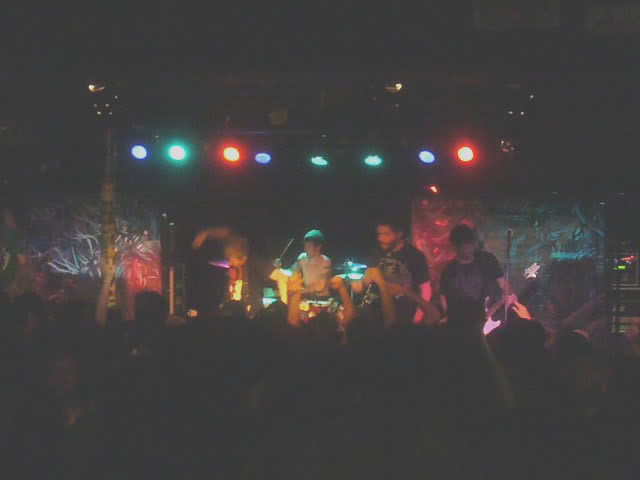 Punk Globe:

You were nominated for "Best International Newcomer" at the 2008 Kerrang! Awards. That is a huge deal in the UK to been nominated. What was that like?



Alex:

It's huge. People here don't know how big it is and how much of a honor it is for us. We had been to the UK once or twice before we had heard about it. We saw how big Kerrang! was over there. We did a signing for Kerrang! at the Road To Download Tour last year. It was insane, how big it was. I compare them to the MTV Awards here, if not bigger than that.



Punk Globe:

As of February 20, 2009, A Day To Remember's album "Homesick" was featured in the Rolling Stone "Top 40 Albums," hitting number 21.



Alex:

Yeah, yeah that was amazing. It was nice.



Punk Globe:

Tell me a little about your scheduled support tour with Bring Me The Horizon on their October 2009 tour of the United Kingdom.



Alex:

Apparently they are huge over there and we're direct support, I think. Its gonna be a sick tour.



Punk Globe:

So tell me how you got booked on that bill?



Alex:

The last tour we did over there it was almost everyday sold out. Word got back to the promoters .That whole tour was just ridiculous. In Germany, it was our first time in mainland Europe and some shows with a thousand kids there on our first nights. I think we are becoming pretty big over there. We may be bigger over in the UK then we are here.



Punk Globe:

Lets go back and talk about how you got signed to Victory records. Tell me how that came about.



Alex:

About two and a half years ago,we were on tour with a band called On The Last Day. We played a show in Chicago where Victory is from. Someone we knew from Victory came out to film.There were maybe 50 people there but out of the 50 people, 30 seemed to know all the words to our songs,and they showed it to Tony Brummel (founder). After driving eighteen hours back from that tour we played a showcase for them and when we got home and our bassist Josh had a email from Tony. We were all so excited.



Punk Globe:

What does the future hold for A Day To Remember?



Alex:

Hopefully bigger and better things. If we keep going the way we are going maybe we will get to go to Japan.








Punk Globe:

Where can the fans find you where can they pick up the albums?



Alex:

Best Buy, Hot Topic, local record stores, online, everywhere



Punk Globe:

So any messages to your fans ?



Alex:

Thank you, we love you!!