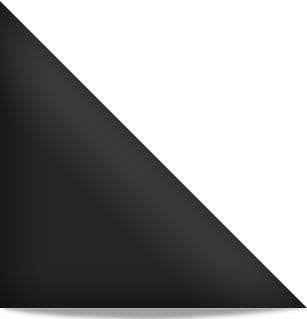 The Cavanaughs is a 2010 soap opera web series which follows a group of friends who reunite after working on a failed television pilot, and then come together to create a television sitcom entitled The Cavanaughs. Along the way, they find themselves creating a family of their own. I hope you enjoy my interview with Adrian Morales the shows creator!!!
ADRIAN MORALES:
Yea. It started off as a flat out comedy entitled "The Seven Lessons of Life". It was a play within a play. The first act followed a theater troupe on their opening night of a play. The second act was the comedy trainwreck of a production that followed.
Punk Globe:
Was it an instant hit or did t take awhile to catch on?
ADRIAN MORALES:
Well it made its money back! Haha! So that's always a good thing. And we let it play over the summers of 2002 and 2003. And that lead to a sequel play workshop in 2004
Punk Globe:
Who was in the original cast?
ADRIAN MORALES:
Mostly LA Actors. Three of which are still with the websoap. Cwennen Corral (Maddie), Amanda Broadwell (Sarah) and myself. In Season 4, we are bringing another actor Georgan George from the 2004 workshop.
Punk Globe:
Did you do the run at an actual theater?
ADRIAN MORALES:
Yes, we had a theater at the LA Repertory on Hollywood Blvd. It's now the home of Second City. Awesome theater and a tad haunted. It was fabulous fun.
Punk Globe:
When you doing The Cavanaughs as a play. Did the dialogue ever change?
ADRIAN MORALES:
No. Once we hit rehearsals, the actors stuck to the script. Once they had their lines, then they could play more with the comedy.
ADRIAN MORALES:
When we decided to turn the stage play into a TV pilot in 2008, the script had called for a benefit with an auction of art work. I had been a fan of Thom Bierdz artwork and so I literally emailed him and asked if we could feature his art in the pilot. He was more than kind enough to help. Thom literally brought his fave pieces down to the set, and when Cwennen Corral asked him to do a cameo in the pilot, he kindly agreed. It was very fun to have him there. He had a great vibe about him.
Punk Globe:
How long did the production have it's run as a play?
ADRIAN MORALES:
A couple weeks in both the July's of both 2002 & 2003. The workshop only had a one night performance.
Punk Globe:
When you decided to do The Cavanaughs as a soap. Did you shop it to the networks?
ADRIAN MORALES:
Yea, the goal was to do a create a story of friends who didn't back stab each other, who were all on the same path career wise to make a television sitcom. It was a lil of life imitating art. The cast we assembled literally became a family. So we thought we'd do a season on the Internet to show that we had something on our hands worthwhilel. LOGO asked for a pilot script. That was where I originally wanted to go, seeing the amount gay characters in a positive light we had to offer. Once they had a script in their hands, we opted to do a season 2 on the Internet that would lead from the last episode of season 1 to the script presented to LOGO.
Sadly however, LOGO passed. They opted to stick with their reality programming. However, The Cavanaughs developed a nice loyal following on the Internet and had been given press from soap journalism sites such as WeLoveSoaps
http://www.welovesoaps.net/
and Daytime Confidential
http://daytimeconfidential.zap2it.com/
. Their encouragement made us want to keep on going and the cast were more than happy to keep on telling a story on the Internet.
Punk Globe:
When you decided to do it on the Internet were you able to get any financial backing?
ADRIAN MORALES:
The costs are covered by myself and my producing partner. We have been fortunate that our cast has been working for free. And I'm so thankful. They have been so dedicated. Seriously we shoot on weekends from like 6am to 1pm. And we have some actors who work as bartenders who literally close shop and rush our set with their game face on. And location wise, we have been so blessed. The bar, The ALIBI in Pomona, CA featured in our series opened their doors to us and have been so kind to let us shoot there. You see, the characters on the series drink...ALOT. Haha
ADRIAN MORALES:
My background is theater, and what I loved was learning to be in an ensemble. The fact that everyone has a part to play and everyone has their talent to bring to the table. We're very lucky in The Cavanaughs, that we have formed a pretty cool ensemble. And whenever new people come to the set, they are welcomed with open arms.
Punk Globe:
I also like that you are breaking stereotypes with your casting?
ADRIAN MORALES:
Thanks! I think this goes back to ensemble. To have a group of different backgrounds, whether its by religion, the color of the skin, or sexual preference, I feel its our duty to give back and show the diversity and how they can get along as individuals. That's real. You see it everyday! We get alot of positive feedback on the diversity of the cast.
Punk Globe:
How many episodes do you film per season?
ADRIAN MORALES:
Season 1, we did twelve. Season 2, we did six. Season 3, we did eleven. In Season 4 there are twelve planned.
Punk Globe:
I had been a long time All My Children and One Life To Live fan.. I was angry when ABC axed them. But was happy to hear that they would run on the Internet. But sadly that fell through. Do you have any thoughts about that?
ADRIAN MORALES:
I was thoroughly saddened. I'm more than certain Prospect Park had the best intentions, after all they had signed many of the actors from those ABC soaps to continue. I love soaps. I grew up with Days of our Lives, Another World and Santa Barbara. I hope someday, they will release the happy ending originally filmed for All My Children. Those fans deserve to see it!
ADRIAN MORALES:
The Indie Soap Awards!! This year we had two noms. Deborah Estelle Philips (Charley) for Breakthrough Performance
http://youtu.be/_8ndY-Sf5pE
and the show itself got a nod for Fan Favorite. Originally presented by WeLoveSoaps for the first two years. This past year they teamed up with the SFN
http://www.sfntv.com/
. It was such a wonderful positive awards show that it's hard to believe that this indie community is becoming a fun force to be reckoned with. WeLoveSoaps and the SFN presented a classy show!
Punk Globe:
Where is it held? I went The Emmys with Ignacio Serricchio once at The Kodak..That was really glitzy!
ADRIAN MORALES:
This year the 3rd Annual Indie Soap Awards was held on February 21 at New World Stages in New York. Once again, it was such a fun show. To be in this space with other people who believe in the soap genre, it was truly an honor. And everyone was a hoot! Here is a link to the after party pics
http://www.welovesoaps.net/2012/02/isafterparty.html
Next year... I cannot wait to go back...
Punk Globe:
The concept of the Cavanaughs reminds me of Lisa Kudrow's show The Comeback. Are you familiar with it?
ADRIAN MORALES:
I sure am. The characters in the stage play and the original pilot was strictly a comedy. So in the webseries, we flipped it. We went behind the scenes, and created a story when these friends are on the path of creating a sitcom (which was the stage play & pilot). I loved The Comeback, btw! I loved concept. I totally dig behind the scenes stories, ala 30 Rock, Noises off.
Punk Globe:
I have noticed there are other web series.. Have you all worked out deals with You Tube to cover costs?
ADRIAN MORALES:
They have contacted me. But I have yet to decide what I'm going to do yet. ha ha!
Punk Globe:
Do you have any Internet addresses that you would like to share with the readers?
ADRIAN MORALES:
We resume shooting Season 4 in April with a projected late June premiere. We are doing twelve episodes. We are amidst a shooting mystery and we're thrilled at the storylines we get to present. The fearless leader Noreen Cavanaughs (Ginger Snappz) get kidnapped by a deranged actor. Meanwhile the shooting of the executive producer has the cast/crew suspicious of each other. The actors are jazzed. But with Season 4, we are going to wrap up these storylines with a nice bow. For the fall, in Season 5, we are going to flip to show to the actual sitcom. It'll be a hoot to see the actors total opposites. That'll be fun!
Punk Globe:
Do you have any dream guest stars to appear on the show?
ADRIAN MORALES:
I still wish we could have landed Days of our Lives actress Leann Hunley. It just didn't work out! I was a hug fan of hers. Someone that I do want to work with is Guiding Light/One Life To Live alum Kim Zimmer and Santa Barbara alum Karen Moncrieff. Who knows!!
Punk Globe:
Any last words for Punk Globe readers??
ADRIAN MORALES:
If you have a dream, passion, goal that can have a positive impact, then go towards it as hard as you can. Keeping in the light will attract others as yourself. Even if others tell you no, or that what you are doing is silly, if you love what you are doing, then do it. You create your own path. And in the end, that's what its about it. Making a journey, making relationships, following your bliss. It's better to have a life of 'oh wells' than 'what ifs'! CHEERS!!
Punk Globe would like to thank Adrian for the fun candid interview... We urge you to check out The Cavanaughs on You Tube!!!!!